Our passion for support comes from our love of technology, giving and great human experiences.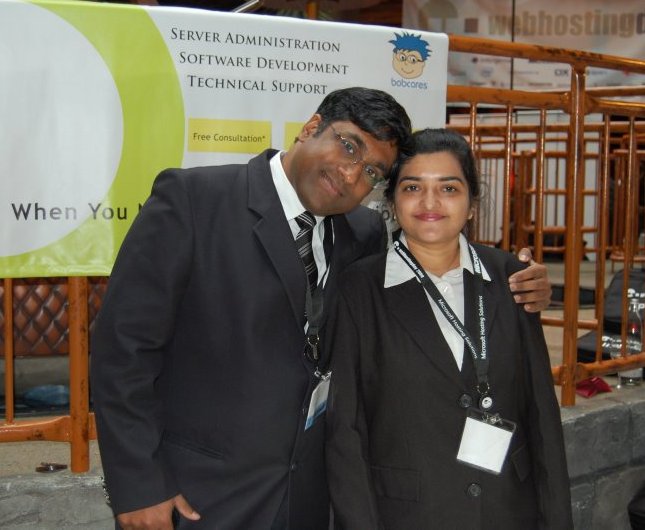 Amarjyoti Krishnan and Sangeetha Naik
Founders – Bobcares
How it began
In 1999, as maintainers of an eCommerce website, we waited 4 days for our Web Host to fix our website. New orders had stopped coming in. Website forms were broken. And we thought – No business owner has to suffer poor support to keep their site online.
Thus began our lifelong passion to build a tech company that helps online companies take their mind off technology, and instead focus on their business. We set ourselves high standards in delivering server administration and premium 24/7 tech support. As the internet grew more competitive, we kept raising our standards to help our customers effortlessly meet new challenges.
18 years in, we now span 2 countries, offer a wide range of technical services, and has a strength of over 250 engineers. Binding us all and powering us each day is our original vision – "Bobcares should enable every online business to realize their full potential – by delivering cutting edge tech solutions and outstanding tech support".
A day at Bobcares
We are in the business of helping people succeed online. In that process, every Bobcares engineer becomes a surgeon, an investigator, a hero and a priest. Here's a peek at our lives.
Where we work & play
Bobcares operates from two facilities in Cochin, India, and Phoenix, USA.
Cochin Office
We own and operate our own secure facility in Cochin. Consisting of 3 floors and spanning over 12,800 sq. ft. of unshared commercial space, we run all our engineering services from this facility. This office has 250 KVA backup generators and individual UPS power backups for our 300+ workstations. To keep us always connected to our customers, we have two underground Gigabit fiber links and a wireless microwave link in case both fiber links fail. Fresh hot meals from our 24-hour cafeteria, transportation by company-owned vans, fun activities throughout the year make for a relaxed work environment so that our engineers can give their best to our clients.
Phoenix Office
Our facility at 202 E Earll Dr in Phoenix, AZ is located in beautiful downtown close to the Light rail and just a 10-minute drive from the Sky Harbor Airport. We provide 24×7 tech support via phone to Web Hosts, DCs, and other service providers from around the world. We maintain a high level of security with 24/7 facility monitoring and restricted entrance.