cPanel & WHM support
Your customers get instant access to expert cPanel support over help desk, live chat and phone – 24 hours a day, 7 days a week.
cPanel web owners often require personalized assistance in configuring hosting services specifically for their web applications and client devices. It takes an expert team of cPanel administrators to quickly troubleshoot service issues, and deliver un-matched hosting experience. With our team of top cPanel & WHM experts, Bobcares is un-matched in delivering quality cPanel support.
24/7 emergency administration
The responsiveness of a cPanel server affects the popularity and SEO ranking of sites hosted in it. We restore failed services, or even liaise with your service provider to restart the server if it's needed.
Service configuration assistance
Web owners often require assistance in configuring their web applications and client devices. We help cPanel account owners setup or troubleshoot their web/mail services with detailed step-by-step assistance.
Service performance assistance
The loading speed of a website can be adversely affected by issues such as resource hungry plugins, database optimization, etc. When a performance issue is reported, we quickly find the bottle neck, and restore the service quality.
Account security assistance
Websites are frequently targets for external attacks such as spamming, website defacement, malware hosting, etc. We help cPanel account owners quickly recover from an attack, and restore domain reputation.
Crash recovery assistance
A web application upgrade or a website update can sometimes result in lost or corrupted data. We assist cPanel account owners restore lost data through database repairs, mail box repairs, backup restores, etc.
Account setup and migration
New account setup involves a series of steps such as name server setup, DNS updates, data migration, etc. We help new cPanel account owners quickly setup their services by providing detailed step-by-step assistance.
Account administration and upgrades
As a website matures, webmasters often require more features or more resources. We help your customers grow with you by assisting them in adding services such as SSL, additional IP, increased quota, etc.
Pre-sales support
To grow your business, you cannot afford to miss any of your pre-sales queries. Our experts learn all aspects of your business policies and cPanel system features, so that your customers get a convincing solution for their hosting needs.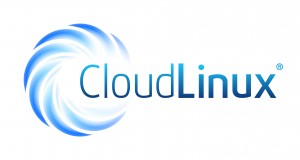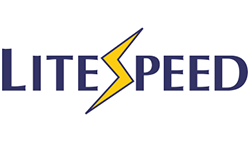 End-user Technical Support
Provide expert assistance round the clock. 
Our experts are online 24/7 to help your customers resolve any service related issue over phone, email, help desk or live chat. We routinely fix issues that range from simple mail errors to complex boot errors. .sadasd
Recommended for: Hosting service providers who want to deliver prompt technical support 24/7. Our service includes:

Server Infrastructure Management
Ensure server speed, security & uptime.
We monitor and maintain your services so as to ensure high uptime, security and speed. Our experts make sure that your server doesn't go through an un-scheduled downtime, and in case of failues, restore services within minutes.
Recommended for: Server infrastructure owners who need expert assistance in ensuring high quality of service. Our service includes:
Email & Help desk support
Response and resolution time SLAs
Dedicated quality assurance team
VM/Web hosting specialization
Certified information security
Certified support quality
Periodic server hardening
Regular performance optimization
Vulnerability monitoring and patching