Current Promotions Display Plugin
Current Promotions Display WordPress plugin allows you to promote your products/services to your site visitors. Once a user is done with signup to your newsletter, blog, payment confirmation, registration, etc., a current promotion display is shown to the end user. The interaction sequence resumes after a pre-set amount of time.
The administrator interface has the following features:
Create different promotion templates using the native edit tool of WordPress.
A custom redirect delay can be set for each template.
A different URL can be set for each template.
Add/Edit the Promotion templates and Redirect settings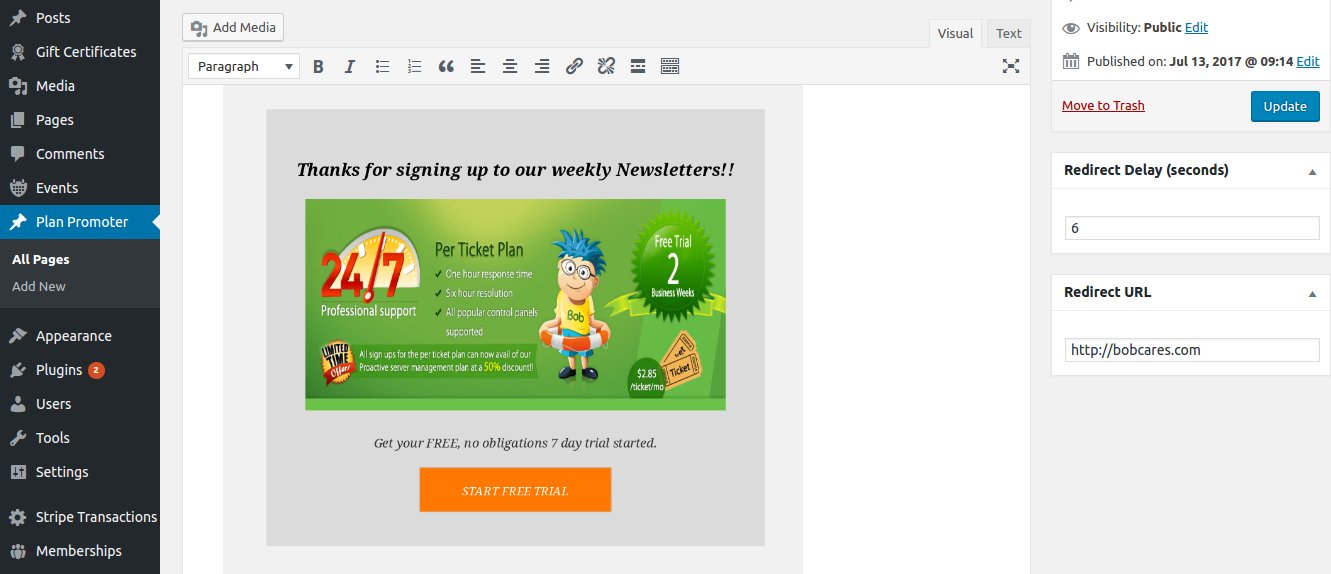 Listing of all the Plan Promotions