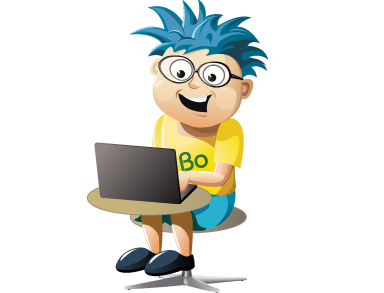 Blazing Fast Django Development
Bobcares reduces the time to market for your Django web applications by using rapid prototyping and Agile development methodologies.
As they say, Django is for perfectionists with deadlines. We fully imbibe this frame of mind in our Lean Development methodology. Through fast prototyping, we help you refine your vision of the web application to perfection, and by following Django's DRY principle, we complete the project in as little time as possible. When you hire a Django developer from Bobcares, you get a web application that adopts battle hardened back-end architecture, uses the latest design paradigms, and is a visual treat to the eye.
Create clean, intuitive interfaces
While a robust back-end builds your website/app reputation, it is a beautiful UI that users fall in love with. We do rapid UI prototyping using Django Twist, create responsive websites through Django REST, render fast loading through Django compressor and do detailed interaction design, to give your site/app users a fast, efficient, visually stunning UI.
Seamless integration with apps/services
The usability and popularity of your app/site dramatically increase based on how many other services it can talk to. We use Django PISTON to create APIs that can integrate seamlessly with various 3rd party services, legacy applications and hosted services, thereby enabling you to quickly roll out features, significantly reducing your time to market.
Build scalable and robust app engines
Security and performance of your app/website determines how loyal your user base would be. By employing Django's ORM layer, CSRF middleware, template system, low level cache APIs, built-in cache libraries and queuing solutions like Django-RQ, we build highly secure and scalable websites/apps that are blazing fast and provides a 100% trustworthy service.
Develop mobile compatible sites/apps
Your website or app is only as usable as how effectively it renders in the latest mobile device. Using methods such as dynamic scaling, conditional content display, REST-based APIs, responsive tools (Masonry, Bootstrap, Infinite scroll, etc.) and push notifications, we adapt your application to work as well in mobile environments as it does in desktops.
Migrate websites to Django framework
Converting your website to Django frame work gives you tremendous advantages in terms of maintainability, security and performance. By building APIs to connect to your legacy systems, converting your databases to ORM model, and seamlessly preserving your link structure, we migrate your site to Django framework with zero impact to your site performance.
Provide long term support/maintenance
Over time, Django releases bug fixes, feature releases and security patches. We make Django maintenance easy by giving you long term support that covers emergency security patches, routine updates that cover bug fixes, zero downtime major upgrades, and even 24/7 performance monitoring and complete infrastructure maintenance using our server management services.
Over time, we've learned that Django project requirements might change based on how the web application looks or how a feature behaves. To accommodate this requirement, we've adopted a variant of Lean Software Development methodology, where our Django developers create a functional prototype or a wire-frame as soon as possible – usually on the first day itself. This gives you an excellent opportunity to experience first hand how the web application would look, or how a feature behaves. Based on your feedback, rapid updates are made on the prototype until you are satisfied that your requirements are fully translated into real life.
We then create a plan for the implementation, and put the project on fast track to convert the prototype to the actual web application. Through daily updates, our Django developers keep you updated on how the web application is taking shape. Live release is usually completed within the planned time frame, but our involvement with the project does not end there. We follow-up to make sure each feature works in production environment exactly how it was planned.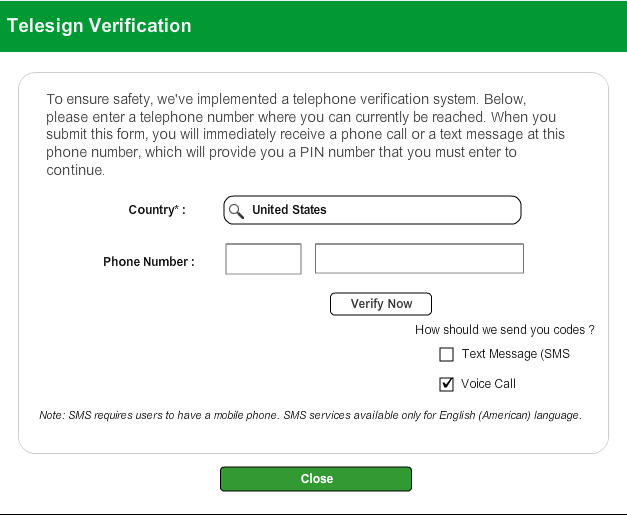 User registration system with 3rd party API integration
A user registration form was implemented with a 4-step registration process which included TeleSign phone verification, and integration into Zuora MPM that collected their billing details.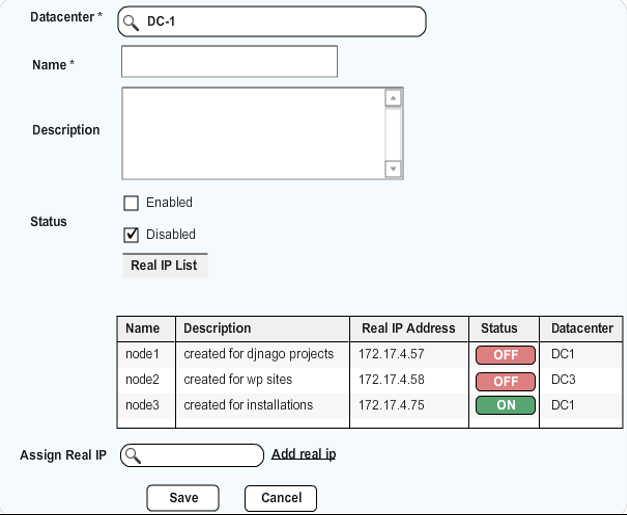 UI for CRUD operations for service configuration
A service configuration interface was developed for a hosting company which allowed users to pick and choose server configuration parameters. Django's form library and tables-2 enabled HTML auto-generation and auto-validation.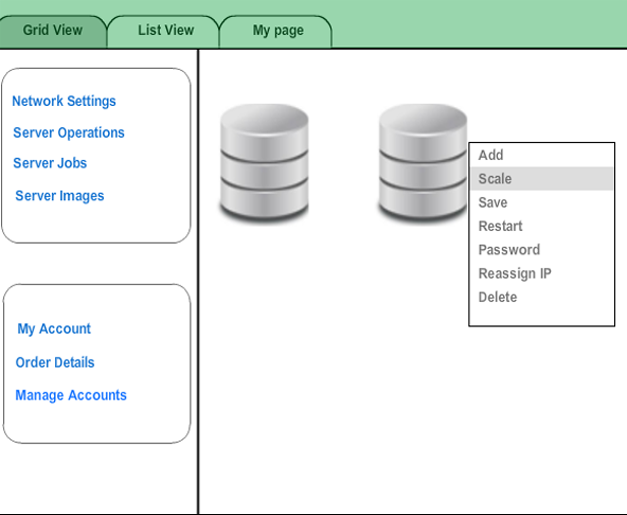 Grid and LIST UI design for service configuration
A server configuration wizard was implemented for a hosting company using JQuery libraries like JQGrid, which allowed users to list, sort and search server configuration components.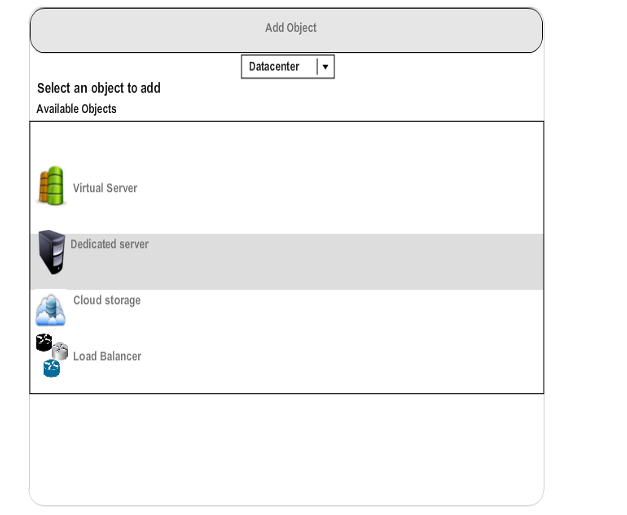 IAAS infrastructure configuration wizard
A service configuration wizard was implemented for a data center using Jquery modal pop-up and Ajax which allowed users to select server objects, and customize their settings.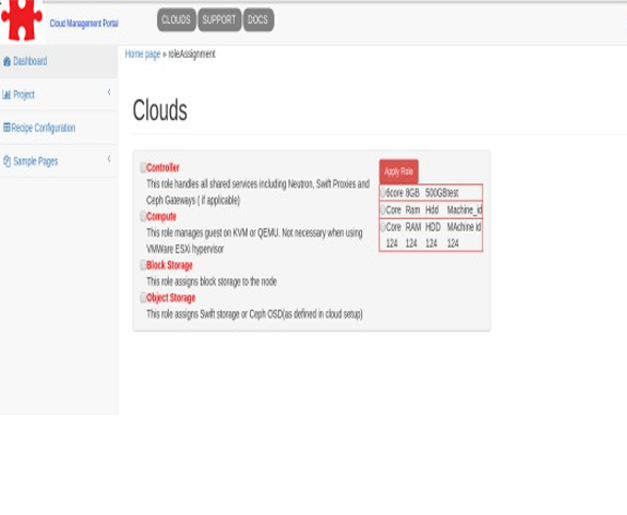 Role management interface for infrastructure design
An infrastructure design interface was created for an IAAS provider using Jinja template engine, Bootstrap based UI and a combination of Chef, Cobbler and Rundeck system for role assignments.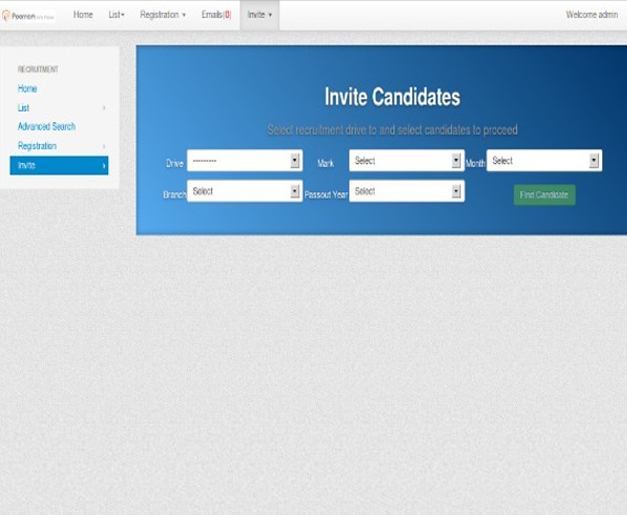 Recruitment campaign management software
An intuitive website was created for an HR company to manage recruitment campaigns. UI forms were developed using Django Table2 modules with JQuery and Bootstrap for a user friendly responsive design.