Domain search and registration plugin
Domain Search and Registration WordPress plugin works as a bridge between the WHMCS and WordPress installation. This plugin uses WHMCS API functions for search, register and transfer domains.
The following features are supported in this plugin:
Multiple domain search, where the users can enter multiple domains in a text area.
Display all available TLDs as a convenient matrix of check boxes.
Search available TLDs based on registry zones.
Convenient interface to transfer a domain if it is already registered with another provider.
Ajax driven domain search to quickly display available domains.
Convenient interface to register multiple domains based on user choice.
WHMCS settings and Top Level Domain (TLD) selection page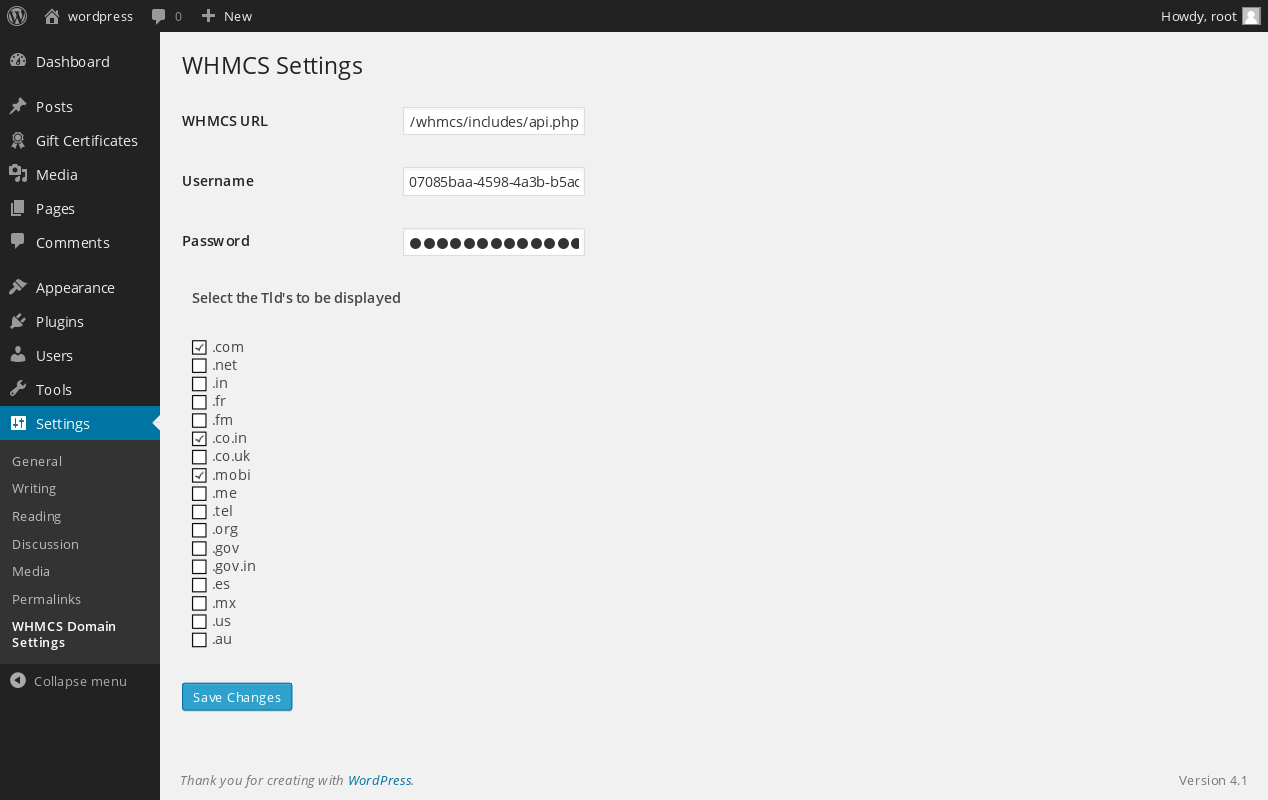 Domain search by extension and it's availability listing