Expand your business in Chicago, IL with our WordPress developers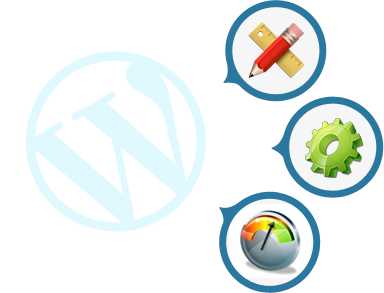 Chicago businesses are increasingly adopting WordPress to drive their online growth due to its ease of maintenance and low cost of ownership. In our experience, customers love websites that have a great design, are easy to use, and renders well on any device. With a world-class team of brilliant WordPress developers and creative graphics designers, we build WordPress websites that are a visually stunning, have intuitive interfaces and looks great in mobile and desktop devices.
Building a beautiful website is just the first step for us. Taking a step ahead, we make your website fully prepped to meet all your business challenges head on. Whether it be payment gateway integration, SEO optimization, social media integration, mobile device compatibility, or even setting up a reliable web hosting environment, we take care of it all. Going even further, we take of your website long after the development is completed. With our support plans, we monitor your website 24/7, update WordPress with zero disruption, continually optimize the website speed, and keep the website secured through periodic security audits.
From basic wire frame designs to long term hosting assistance, Bobcares takes care of all your WordPress requirements. Here are a few common requests we get: