All Services Under One Roof

Tech support and server management by one familiar, friendly team.

24/7 help desk, phone and live chat support

24/7 server monitoring and emergency support

Complete infrastructure management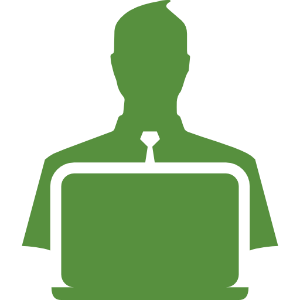 Technical Support

Our experts take care of your tech support operations that include help desk, live chat and phone support, under your brand name.
Help desk support
Your help desk is manned by web hosting experts round the clock. We resolve 97% of issues within 60 minutes, with an average response time of 23 minutes.
US based phone support
Your support number will be routed to our phone support team in Phonix, AZ. This is a team of professionals who routinely handles everything from password resets to server crash issues.
Live chat support
Our experts keep your live chat online round the clock, and give your customers instant assistance under your brand name.
24/7/365 availability
Light are always on at Bobcares. Be it a holiday, a week end or the middle of the night, your customers get fast and friendly support.
Response and resolution time SLAs
We guarantee 60 minutes response and 6 hour resolution on support tickets. Even so, we usually resolve 97% of tickets within the first hour, with an average response time of 23 minutes.
Dedicated quality assurance team
A team of highly qualified support professionals go through hundreds of supoprt tickets each month to make sure the support delivered to your customers is second to none in the industry.
Web hosting specialization
For over 15 years, Bobcares is the leader in outsourced web hosting support. If you are a web host, you're at the one stop destination for all your infrastructure and support needs.
Certified information security
Bobcares protects your and your customer's data through ISO 27001 compliant systems, which is the strictest security standard for hosting support.

Infrastructure Management
We'll monitor, audit and secure your server so that you can get the best performance and uptime for your server, VPS or cloud instance.
Security monitoring
This is not just machine monitoring. Real people monitor server events 24/7 to prevent security issues such as brute force attacks, spamming, hack attempts, DoS, etc.
Performance monitoring
Performance parameters such as CPU usage, Disk I/O, server load, etc. are monitored round the clock to prevent service quality deterioration.
Server health monitoring
Software RAID errors, Memory issues, Network errors, etc. are quickly detected and rectified by 24/7 server health monitoring.
24/7 emergency response
Our 24×7 Incident response team swings into action the moment an issue pops up. We detect and fix issues before serious damage can occur to applications or websites.
Periodic server hardening
New methods of attack, and malware come out all the time. Server security settings are reviewed and updated periodically to ensure fool-proof security.
Regular performance optimization
Performance issues like database lag, page load time, etc. are audited periodically, and services are re-optimized to ensure fast page loading.
Vulnerability monitoring & patching
Our security engineers keep track of latest vulnerabilities, and patch your server to pre-empt any possible attacks.
Keep system software updated
Software updates can cause dependency errors. Our server experts ensure smooth upgrades by resolving software conflicts.
Backup and system recovery management
We monitor your backup process, test backup integrity, and in case of a system crash, help you recover data from backups.
What do you want from your tech support team?
Turn your customers into fans with
Refreshingly friendly tech support
Day or night, week days or holiday, our experts are always online to help your customers over phone, live chat or help desk. We cover any shift you find hard to manage, or if need be, take care of your entire support operations.
We help you setup support systems in your servers, and use your company name in our responses, so that our service is 100% white labeled.
Earn customer trust with
Super stable services
It pays to be paranoid when it comes to server security and performance. Something as innocuous as a memory spike could be an indicator of website abuse, or even a spam campaign on the sly.
That is why we keep a close watch on server metrics 24/7 and investigate anything that's even remotely suspicious. To be 100% sure, we periodically audit the servers to fine tune performance and fortify server security.
Take the right decisions with
Reliable business advice
When you signup with Bobcares, you're assigned a senior engineer as your account manager. Apart from acting as a single-point contact to manage all your support operations, your account manager helps you in solving the larger business challenges.
From helping you reduce bandwidth costs, to migrating to future proof technology, we help you take the best decisions that secure your business.
Certified support quality
We're committed to delivering top-notch support quality. We re-invest 5% of our revenue in an ISO 9001:2015 certified QA system, where experts analyze 100s of tickets per month to continually improve support quality.
Web hosting specialization
We have over 15 years of experience in managing web hosting infrastructure and supporting web hosting customers. If your business relies on delivering services over web, we're ideally positioned to help you.
Dedicated account manager
An account manager familiar to you is the single point of contact to Bobcares, and is accountable for the smooth functioning of your servers and support operations. If you need anything, any time, we're just a mail away.
24/7 server monitoring & support
All alerts look the same. It takes an expert to identify if an alert is benign or a hack attempt on your website. Our team of computer engineers monitor your