ISPConfig Easy Account Creator Plugin
This WordPress plugin enables quick sign-up of users. By filling in a form in your web site, a hosting account is created in your ISPConfig server, along with creating an account in your website.
By using this plugin, you can integrate the Contact Form 7 plugin with ISPConfig control panel. When a user submits the details in the WordPress registration form, it automatically creates an account for that user in the ISPConfig control panel. Users can use the same login credentials for accessing both your website and ISPConfig installations.
Displaying the Register form created using the 'Contact Form 7' plugin.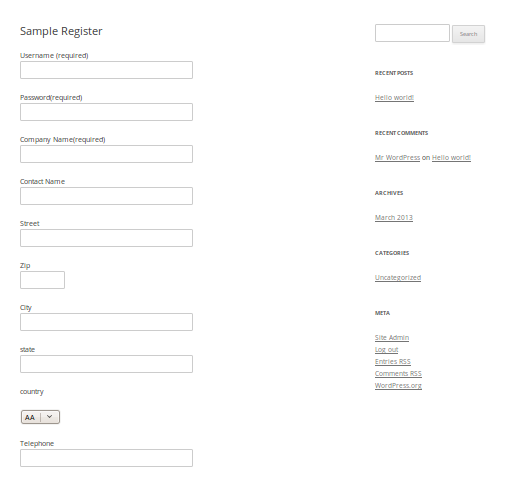 Validations for each field in the Register form.