Linode Managed Services
Forget about app errors, server updates & security incidents. Spend your time building great apps. We'll take care of your Linode servers. Industry leading SLA
Since 1999, we've had the most aggressive SLAs and will beat any Linode SLA.

Simple
Pay in bulk or in part, with no large amount required to get support.

Fast
Get help via Phone, Help Desk or Live Chat immediately.

Experts
We have highly-reviewed, certified engineers who are familiar with Linode and the many microservices it offers.
support portfolio
What we support
Standard Linodes
Virtual servers maintenance
Nanodes
VPS management & support
DNS Manager
Setup & on-demand support
Node Balancers
Application setup & support
Backups
Backup setup & monitoring
Block Storage
Application setup & 24/7 support
Bobcares helps install, manage, and maintain your applications with the microservices that Linode has to offer. We're familiar with heavy object & block storage environments. We're familiar with the larger use cases for GPU instances in the public cloud & private cloud environments. There is no large commitment upfront to receive support. We've been supporting virtual environments since 1999 and have seen the industry evolve and microservices are something we've come to specialize in as they grow in size.
We help businesses through support achieve the necessary compliance that Linode will not help you with. Linode can get expensive and Bobcares helps you understand how to avoid the unnecessary costs that can sometimes get out of control.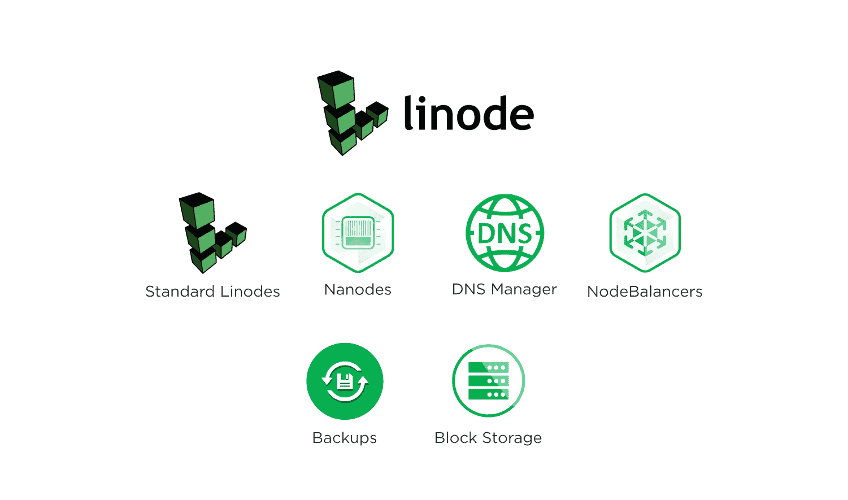 Pay As You Go
Any unused hours will be available for future use.
Limitless Server Support*
Subscribe to get help right now, and to get fast help in future by experts familiar with your server.
F.A.Q.
Frequently Asked Questions
I don't see a service I need. Can you give me a custom plan?
Of course. Click here to let us know what you need, and we'll get back to you with a custom plan.
Can you maintain my servers? Updates, backups, etc.?
Yes. We take care of the whole array of Linode server maintenance operations that include server updates, backup management, security audits, performance tuning, and more.
Click here to request a custom quote.
Or
I have a development team. Can you work with them?
Yes. DevOps are an important part of our service offering. We can work with your developers for code pipeline management, release management, service scaling, and more.
My IP is blacklisted / My site is infected. Help me.
I need to setup High Availability. Can you help?
Yes. We can setup fail-over systems or load balancing clusters for your application or database servers.
Just leave a message, and our HA expert will get in touch with you.
Can you help me migrate / consolidate my servers to Linode?
Definitely.
We have extensive experience in managing large networks. We'll migrate your apps and services with minimal downtime and zero data loss.
Can I call you? It's easier for me.
We'd love to talk to you. Click here to leave your number and a convenient time to call. Our Linode expert will give you a call.
I use Docker/Django/... . Are you familiar with that?
Yes, chances are we already support servers running your technology. Bobcares manages over 52,000 servers of more than 200 web service companies world wide. We help businesses transition to new technologies and platforms as they emerge.
If you need to talk to our solutions specialist, click here to leave a message.
Can you fix my application errors?
Yes. We support a wide range of platforms that include PHP, Python, JS, Ruby, and their associated frameworks. Our Linode experts are all proficient in programming and debugging. So, no matter what issue you face, we'll resolve it for you.
My SSL / web server is broken. Can you help?
My servers are slow / under high load. Can you fix it?
Will you support my customers? They have technical questions.
Are you facing an issue right now?
If you need an expert to look into your server right away, we can login to your server within 60 minutes. Fill this form to get started.
Oops! We could not locate your form.
Why signup with Bobcares
Linode Vs (Bobcares + Linode)


How we help
How Linode customers use our service

Quick on-demand support
Fast support to fix business critical functions. Eg. Site update failures.

Emergency assistance
Lightning fast support for security or uptime issues. Eg. IP blacklisting.

Alert monitoring
Get experts to quickly fix server issues as and when they happen.

Server updates / patching
Apply security and software updates as soon as they are available.

Tier 3 support
Reach an experienced admin 24/7 for those tough issues that's hard to fix.

Server audits & optimization
Periodically audit the server for performance bottlenecks & fix them.

Backup monitoring & audits
Make sure the server's backup is up to date and reliable.

Infrastructure design
Get expert advice on complex infrastructure design. Eg. High Availability

Server/App migration
Professional help to migrate apps with minimal downtime & zero data loss.
24/7 Monitoring and Emergency Rescue
We are the safety net for your servers
24/7 alert monitoring
A server expert checks each alert from your server, and initiates emergency rescue if your server uptime or security is affected.
Emergency rescue
If your server is down or is under attack (from bots, spam, and the like), we'll login to the server within minutes and restore normalcy.
Preventive patching
Once services are back online, we'll find out what went wrong, and harden or optimize your server to prevent the issue from recurring.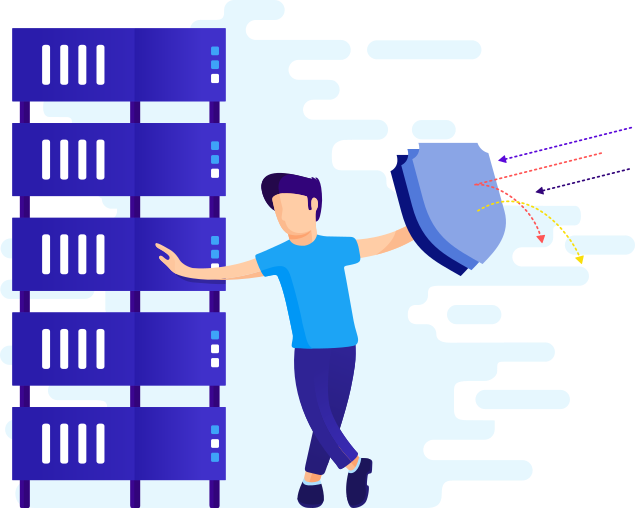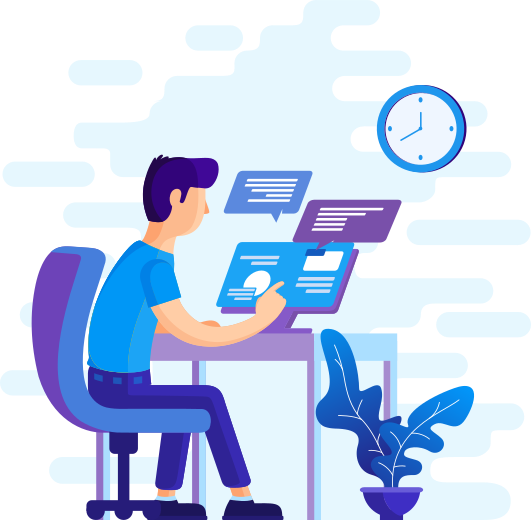 QUICK on-demand support
We'll Respond Within 60 Mins
If you need help with your servers, we're just a mail away – 24/7. Here's how it'll work:
You send a quick mail summarizing what help you need
Our experts will start working on the ticket within 60 minutes
Support hours will be taken from your account credit
What They're Saying
Customer Testimonials

As reviewed in
TrustPilot
on 21st Feb 2020.
We approached Bobcares with a server that was constantly maxing out its memory, and our team had exhausted all options and were in need of desperate help. The amazing Bobcares team managed to dig deep into our server and diagnose a known bug with Ubuntu 16.04 and MySQL 5.7 that we would never have found, and performed some critical updates on a production server, keeping downtime to less than 15 minutes. Thank you so much for all of your hard work, we will definitely be using you again!

As reviewed in Google on Feb 12th 2020.
Bobcares has been great to work with for any issues surrounding email! Anytime my outbound emails are getting Blocked or sent to the Spam/Junk Folder, they're always able to tackle the issue within a couple hours of my reaching out. No complaints, highly recommend!

As reviewed in Google on Jan 11th 2020.
Awesome work. Had a complete Ovirt engine failure and they were able to help me get it back up and running. They really hung in there for me and got it done. It was a ton of work but they got it all knocked out. Thanks Bobcares!!!!
Drop A Line
Not sure what kind of support you need? No worries. Consult our Linode specialist for free. We'll analyze your requirements, give you a business solution, and explain how to go forward.