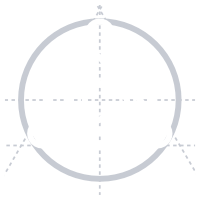 Frequently asked questions
Your questions, our answers.
When do you start working on my project?
We will start working on the project usually within 12 hours (excluding weekends), sometimes as soon as 30 minutes.
How long does it take before I can see the initial concepts?
Custom logo design work begins as soon as payment is received. Once the process is started the initial concepts will be delivered within 2 business days.
How will I receive the initial drafts?
All images, including initial concepts, revisions and the finalized logo will be deliverd to you via email.
What will be the file format(s) for initial concepts?
The initial concepts will be delivered as PNG images. All the concepts will be named properly so as to easily distinguish and identify a perticular revision.
How many concepts will I receive?
You'll receive up to 6 initial concepts depending on the package you choose. See the pricing table for more information.
From the initial concepts how many designs can I choose ?
All our packages are built to create 1 logo. So, by default you can choose 1 design from the initial concepts. However, if you need multiple logo designs, just as for a custom quote.
How many revisions will you offer for the selected concepts?
We offer UNLIMITED revisions in select packages. If you want unlimited revisions for a lower value package, we can build a custom quote for you.
What if I don't like any of the concepts provided?
99% of our customers like one of the initial concepts we provide. That's because we put in a lot of work and effort into creating a unique concept that fits you.
In the off chance that you don't like any concept, that tells us we missed something, and we'll start over a second time.
If you don't like the 2nd batch of concepts, we'll refund your money.
How long will it take to get the revised concepts?
We usually send you revisions within 1 business day, sometimes as fast as 1 hour.
What if I like more than one concepts ?
All our packages are built to create 1 logo. So, by default you can choose 1 design from the initial concepts. However, if you need multiple logo designs, just as for a custom quote.
Are you able to work based on my drawings ?
Sure. We want to make the logo as close as possible to how you imagined it. So, your sketch helps achieve that objective.
Can you redesign my existing logo?
Sure. Just let us know why you want to re-design it, and how you want it to look like.
In what all file formats will I get the final logo design?
You'll get the logos in all Web and Print ready formats. It includes PNG, JPG, SVG, Ai and PSD for web formats and EPS and PDF for print formats. Make sure the design package you chose contains the desired file format. Ask for a custom quote if you want a particular format added.
What is the normal turn around time for a logo project ?
4 to 5 business days.
Will you be working on weekends?
No. Design team works 16 hours every day from Monday through Friday (Indian Standard Time).
Can I finalize more than one designs?
All our packages are built to create 1 logo. So, by default you can choose 1 design for finalization. However, if you need multiple logo designs, just ask for a custom quote.
What if I want to edit the logo after finalizing the design?
Once the logo is delivered, the project is considered as closed. Any additional changes can be done at an hourly rate. Ask for a quote.
Will I get the logo in all black and inverted colors while finalizing?
Sure. Just make sure you choose a design package that supports Inverse and Black & White logos.
Do you do only logo design or are you able to design business cards and other brand materials?
Yes, we can create custom branded materials such as business cards, brochures, posters, catalogs, letter heads, and more. Contact us for a custom quote.
What is Brand Guideline document?
You might need the fonts, color codes and other information about the logo to accurately deploy it in different media like paper, cloth, etc. You might also need to provide guidelines to your marketing team, customers and others on how to use your logo. All this information is contained in our Brand Guideline document so that you'll have all the information when you need it. Here's a limited view of the doc: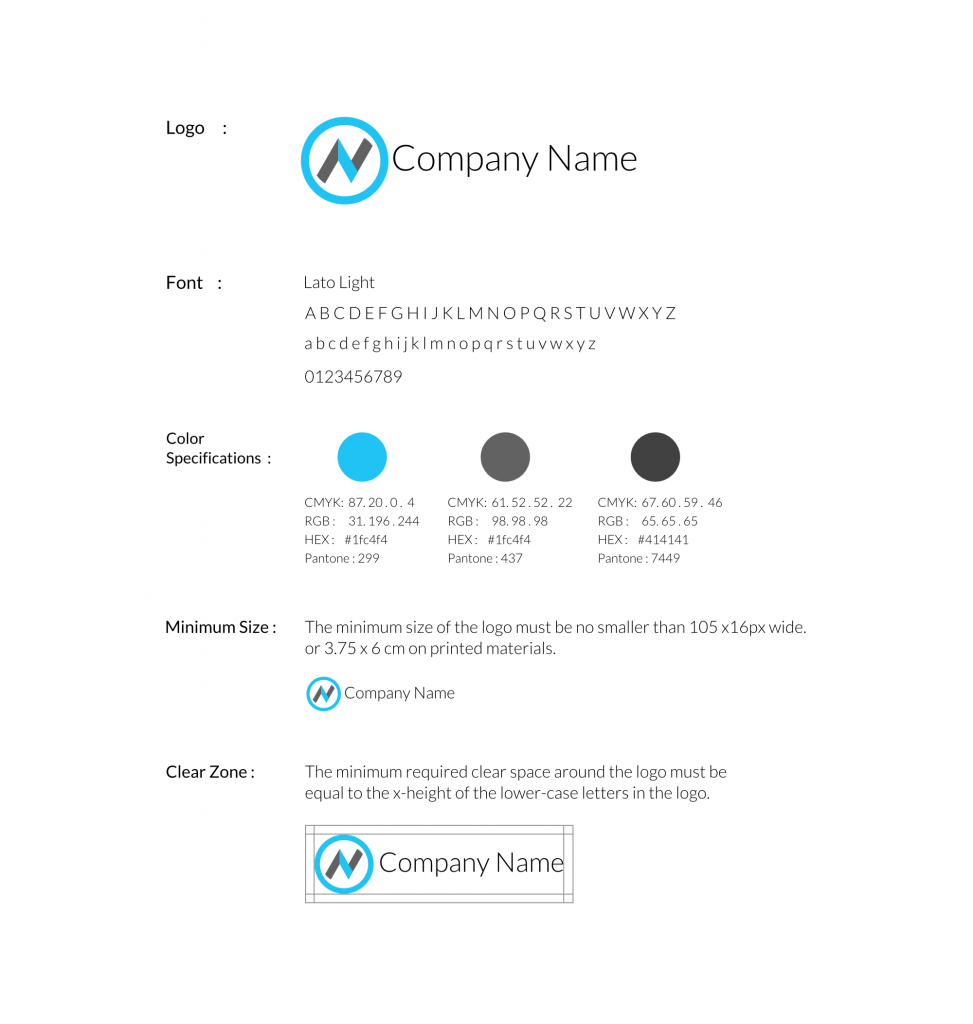 What is a vector file?
It is a file format that can scale the image to as big as a scryscraper or as small as a postage stamp without losing the image clarity. Computers do this by using a math formulae to create the image from scratch each time its size is changed.
SVG, AI and PSD are a few vector formats. We provide SVG with all our packages. Ai and PSD are propreitary formats that's provided on select packages.
Will I get source vector files for the finalized design ?
Sure. All packages have SVG source included. Propreitary file formats like AI and PSD are included in select packages.
I need layered photoshop files too. Will I get it ?
Sure. Just make sure you choose a plan in which PSD files are included.
"I didn't really know exactly what I had been looking for in a logo but provided a few lines about how I wanted it to look. Agni at Bobcares was very quick to provide different examples of how he could bring my logo to life. His work was fast, dependable, and creative. I would definitely recommend Bobcares to others."
Brianna Rojas
"Bobcares was very professional and listened to all my requests. I sent them a few samples of the type of logos I like, and he took that as an inspiration and designed a beautiful Logo for our concert series. Very happy with the outcome!"
Milana Strezeva
"Agni and his team are absolutely amazing! This is my third job with him, and I have another one going now. I've never been happier with my experiences on Outsourcing. Goes above and beyond the call of duty. Very honest, and goes well beyond the extra mile!
Keep up the great work!!!"
Patrick Flynn
Look no further
Get your logo designed by professionals.