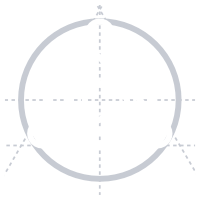 Let's hear from our customers!
"I didn't really know exactly what I had been looking for in a logo but provided a few lines about how I wanted it to look. Agni at Bobcares was very quick to provide different examples of how he could bring my logo to life. His work was fast, dependable, and creative. I would definitely recommend Bobcares to others."
Brianna Rojas
"Fantastic to work with. Quick, precise and classy in his work. I will work with him again."
Hayden Westcott
"One of the best designers I have worked with. Will be working with Bobcares again!"
Erika Angela
"It has again been a great experience to work with Agni. Fresh designs, good communication, flexible in the number of changes – all what you can wish for. Will be happy to work with him again."
Anett Shabani
"Very cooperative, available to provide multiple concepts and revisions, great quality work. Highly recommend!"
Karol Lewkowicz
"Very fast to respond to any questions or changes. Enjoyed working with Bobcares for sure."
Joseph Carson
"He is responsible and creative. I will hire him again in future project.Thanks"
Bill Tang
"Very professional. Easy to work with. Makes sure you are completely satisfied. Would definitely use them again."
Delroy Anglin
"One of the best logo designing experiences. I have worked with many Freelancers and none come close. Very highly recommended you will not be disappointed."
Arin Toker
"Agni & his team at Bobcares produced a really high-end logo for us and we are really happy. I have worked with a lot of designers on before and the finesse of final designs is often not the best. Definitely not the case with Agni and Bobcares, his quality is really great.
I did find the process a bit different – we were sent sketches which I found difficult to visualise with clean edges, colour etc. I'm not used to that process, so it took me some time to imagine what these might look like, but once we got digital drafts I was really happy with the quality of work.
Looking forward to working with you guys again.
Thanks a lot"
Brad Pengelly
"Thank you for a great experience … I will use you again and recommend you as well."
Eli Smith
"Bobcares was very professional and listened to all my requests. I sent them a few samples of the type of logos I like, and he took that as an inspiration and designed a beautiful Logo for our concert series. Very happy with the outcome!"
Milana Strezeva
"Bobcares is always doing an amazing job and I would highly recommend them to anyone looking for quality work. I have used him multiple times and am always extremely happy with the results."
Myles Grimard
"Great Job and thank you so much."
Ike Bams
"This has been a great experience. Nothing was a problem and the turnaround on changes was outstanding. Thanks"
Andrew Mowbray
"Bobcares, Great work. Highly recommended."
Marc Schlechter
"Good job and thank you for being patient with my crazy schedule"
Konstantinos Charizanis