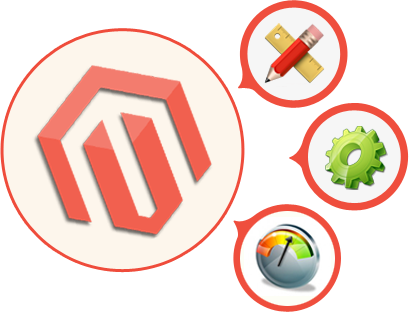 Magento Development
Using responsive eye-catchy designs, feature-rich add-ons, and optimized coding, we give your customers an un-paralleled shopping experience through your Magento e-commerce website.
Magento development is an incredibly creative activity. Based on input from designers, and based on how the actual product looks in real life, your requirements will change. Through fast prototyping and detailed discussions, we help you refine your vision of the website to perfection, and from then on, complete the project in as little time as possible. When you hire a Magento developer from our ranks, you get a website that adopts the best technology, uses the latest design paradigms, and is a visual treat to the eye.
Magento module creation and customization
Businesses are increasingly using the power of web 2.0 to create a 24/7 online portal where business transactions can be done using an array of devices or while traveling. Through effective use of APIs in different services, intuitive interaction sequences and helpful tool-tips, our modules make your site a convenient portal for everyday use.
Magento theme customization
Theme customization maybe needed to showcase new promotions, highlight a popular feature, or even to match the site's look with a festive season. By banking on latest web design trends, we artfully employ features such as flat and responsive designs, micro interactions, beautiful typography,etc to make your website a visual treat and a breeze to us.
Magento extension integration and customization
Magento Connect provides a wide variety of extensions to augment your site features. However, it might lack in specific capabilities or show compatibility issues with your custom theme/functions. We re-engineer and re-configure popular Magento extensions to match your exact business requirement and integrate smoothly into your existing site features.
Magento SEO optimization
While Magento gives a very secure and feature rich code base, sites could become heavy if not optimized, impacting SEO performance. Using a top-down approach, we employ methods such as minifying/deferring JS/CSS, image optimization, sitemap building, content highlighting, etc., to make your critical keywords perform well in all search engines.
Upgrading Magento and modules
Fear of breaking custom changes to themes, modules or core functions prevents many web masters from upgrading their Magento. By reverse engineering your Magento customizations, converting them to modules, and performing a stage-by-stage upgrade, your Magento is updated to the latest version, without breaking the visual and functional integrity.
Provide long term support/maintenance
Over time, Magneto releases bug fixes, feature releases and security patches. We make Magento maintenance easy by giving you long term support that covers emergency security patches, routine updates that cover bug fixes, zero downtime major upgrades, and even 24/7 infrastructure maintenance using our server management services.
Over time, we've learned that Magento development requirements keep changing based on how the website looks or how a feature behaves. To accommodate this requirement, we've adopted a variant of Lean Software Development methodology, where our Magento developers create a functional prototype or a wire-frame as soon as possible – usually on the first day itself. This gives you an excellent opportunity to experience first hand how a site would look, or how a feature would behave. Based on your feedback, rapid updates are made on the prototype until you are satisfied that your requirements are fully translated into real life.
We then create a plan for the implementation, and put the project on fast track to convert the prototype to the actual website. Through daily updates, our Magento developers keep you updated on how the website is taking shape. Live release is usually completed within the planned time frame, but our project does not end there. We follow-up to make sure each feature works in production environment exactly how it was planned.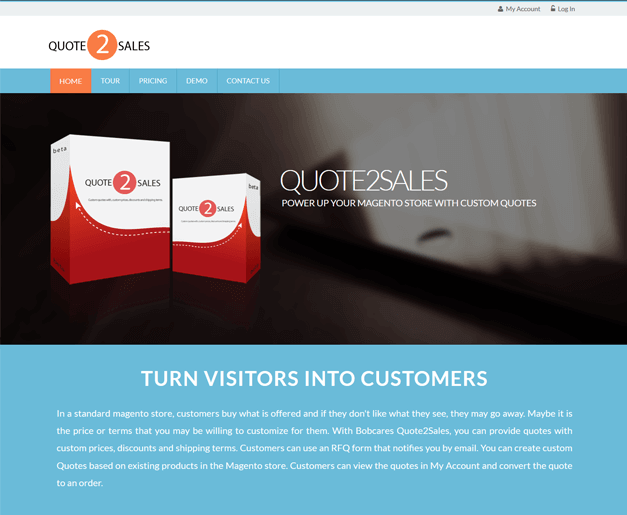 Custom quote module
A custom module was implemented which enabled website visitors to post a Request For Quote, based on which a customized quote can be generated with special pricing, discounts and shipping rates.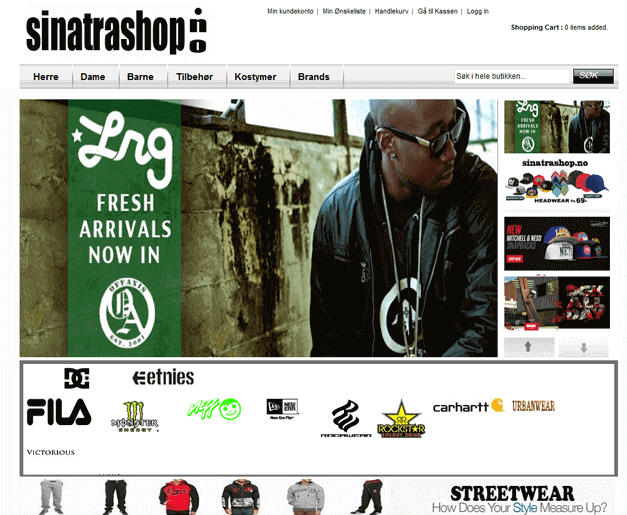 Convenient product filter
An e-commerce store was developed which gave visitors options to choose products based on category, tags, brands, color, etc., from a convenient filter feature in the left side menu.