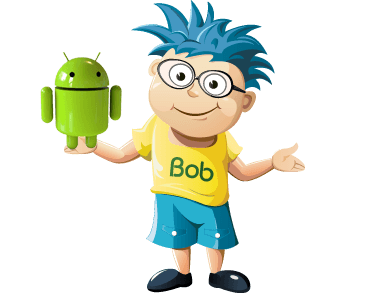 Mobile Application Development
Bobcares designs and develops beautiful and feature-rich mobile apps that are rigorously tested to be compatible across all devices and OS versions.
DISCUSS MY PROJECT   TRY FOR FREE
In mobile application development, success lies in refining each tiny bit of UX design and core functionality. Bobcares follows iterative development and thorough usability/performance testing for each version. This dramatically reduces the time to market for your app idea, enables us to make feature adjustments based on feedbacks, and ensures that each feature in the app is fully tested for usability and performance.
Mobile application development services
With the experience of managing 150,000 users in Google Play, we design and develop beautiful and feature-rich Android apps that are compatible across all devices and OS versions.
See how we build beautiful Android apps
iPhone/iPad app development
Using Apple specific features such as Retina Display Optimization, Map Kit, In-App Purchasing and Social Integration, we create iPhone apps that are visually stunning and e-commerce ready.
See how we create stunning iOS apps
Commonly used mobile app technologies
Our portfolio includes mobile apps developed for small start-ups to multi-national corporations spanning technologies as diverse as cloud driven apps, hybrid apps, game apps, etc.  Listed here are a few of the common technologies we work with.
Android development
C/C++ development using Native Development Kit
Hybrid apps development using Apache Cordova, PhoneGap, Iconic Framework, etc.
Java Programming using Android SDK
In-app ads and purchases using AdMob, Chartboost, TapJoy etc.
Location based services
Google Cloud Messaging
File Storage and Management APIs
Integration with web applications (HTTP, SOAP, Rest, IPC)
Google Play Services
Android Background Syncing (SyncAdapter)
Backup APIs
iOS development
Objective-C native development
iOS 5/6 SDK
Cocoa Touch Development
XCode, Interface Builder based development
Database Management – SQLite, XML/JSON, Rest API, Core Data, SOAP, etc.
Location Based Services – Location services (Core Location), Maps (Map Kit), iBeacon, etc.
Communication – Core Bluetooth, iCloud, Air Drop, Pass Kit
Graphics & Animation – Core Animation, Open GL ES, Core Image, PDF rendering, Quartz 2D
In-app ads using  iAd, Chartboost, Revmob etc.
Game development using Core Animation, Corona, Unity 3D, etc.
Apps for wearable devices using Watch kit framework
UIAccelerometer and Core Motion
Mobile application development
With the experience of managing more than 150,000 Android and iPhone app users, Bobcares is fully equipped to cater to any business requirement.