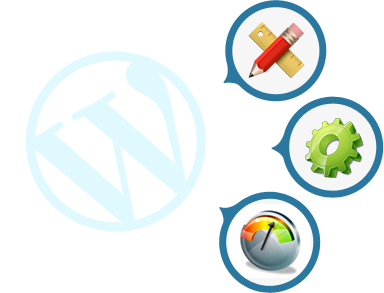 Wordpress Plugins
Feature rich, performance optimized plugins for your custom requirements.
Ever felt constrained by run of the mill plugins and default WordPress features that didn't quite meet your website requirements? We can help! With extensive experience in building custom WordPress plugins for businesses large and small, we help you get those killer website features that gives you a definite business edge in your market.
Our customers love us for the feature rich, performance optimized plugins we created. Listed here are a few of the recent ones.
Over time, we've learned that WordPress development requirements keep changing based on how the website looks or how a feature behaves. To accommodate this requirement, we've adopted a variant of Lean Software Development methodology, where our WordPress developers create a functional prototype or a wire-frame as soon as possible – usually on the first day itself. This gives you an excellent opportunity to experience first hand how a site would look, or how a feature would behave. Based on your feedback, rapid updates are made on the prototype until you are satisfied that your requirements are fully translated into real life.
We then create a plan for the implementation, and put the project on fast track to convert the prototype to the actual website. Through daily updates, our WordPress developers keep you updated on how the website is taking shape. Live release is usually completed within the planned time frame, but our project does not end there. We follow-up to make sure each feature works exactly how it was planned.
Hire our WordPress developers for your ongoing projects.