INSIDE BOBCARES
We turn your customers into your raving fans.
.
Each website is a 24x7 business, that depends on uptime to survive. We're here to help businesses thrive.
Bobcares has been synonymous with Customer Support and Services to Web Hosts since 1999. At this point, Bobcares directly manages over 3.5 million websites around the world, provides Linux and Windows administration services, and develops software for our clients. Bobcares engineers are passionate about their customers and work on a daily basis to provide unmatched service to website owners.
Bobcares engineers
The combined expertise of 300 engineers, makes for a formidable talent pool.
Bobcares engineers work on complex issues on servers to reduce downtime, improve performance and help Web Hosts reduce their support costs. The team consists of Computer and Electronics Engineers with years of experience in the Web Hosting industry. Bobcares hires local technical talent for its operations in India and United States. We believe that if we built a company that was a great place to work, we would be able to attract great talent. And if we had great talent, any service we sold would delight our customers.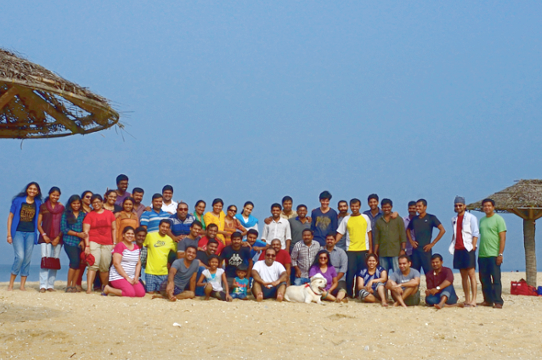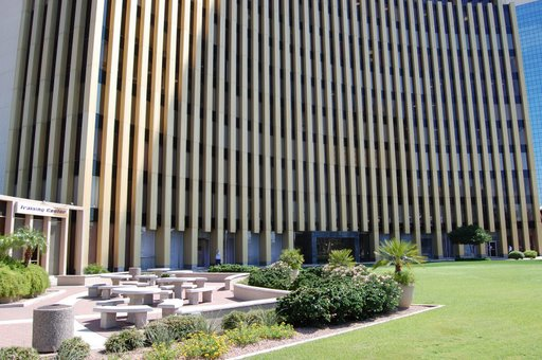 OUR FACILITIES
India Office
The Bobcares Facility in Cochin, India is equipped with improved Redundant Bandwidth and an advanced network. For uninterrupted power, Bobcares has invested in Backup generators for the entire facility and additional UPS for additional protection.
The entire facility and infrastructure is 100% owned by Poornam(parent company of Bobcares) and is not shared with other companies.
12,800 sq. ft. office facility, owned by Poornam.
Located in Kakanad, Cochin the Bandwidth hub of India.
250KVA Generator backup for smooth 24x7 power. The entire network is also backed up with APC UPS.
Gigabit LAN network and CAT6 cabling for networking over 200 workstations.
Hitachi Chiller air-conditioning systems for 24x7 optimal working environment.
Redundant radio links and under ground leased lines for 24x7 Internet connectivity.
The facilities and capacity is not shared with other companies.
US Office
The Bobcares US Facility is located in a Class A data-center in downtown Phoenix, Arizona. The entire facility is connected via four gigabit connections to our provider.
Our US based staff work round the clock to provide Level 1 support via phone to WebHosting and Datacenter customers
WHAT PEOPLE ARE SAYING ABOUT BOBCARES
Professional and Friendly, Extremely helpful and Highly responsive
We are very impressed by Bobcares and its management team. They are always professional and friendly, extremely helpful and highly responsive. With Bobcares, we are able to keep our tough and technically very demanding Premium 24/7 SLA's with a one hour response time for our large multinational and hosting customers. They go above and beyond, and this is consistent from top to down. I can only highly recommend them.
Pascal Lauria
Scalix Inc.
VP Sales EMEA & APAC
www.scalix.com
The techs were in continual communication about the progress of the work.
Bobcares carried out a fault-free transfer of my established website to a new VPS. When the techs encountered a problem due to lack of resources on the source server they quickly implemented a work around to resolve the issue and complete the transfer. The techs were in continual communication about the progress of the work. I can't recommend Bobcares highly enough. I have never come across a company that is both so competent and courteous. Look no further!
Filipe Oliveira
Bluekora
I have never been more impressed with a company than I have with Bobcares.
I have never been more impressed with a company than I have with Bobcares. Their techs are amazing. They get to the bottom of issues extremely fast, usually within minutes of submitting a ticket. I would TOTALLY recommend Bobcares to anyone.
Thomas Stempien
Agribusiness Publications