We quickly restore failed services, and dig deep to find out exactly what caused the downtime. We then implement a solution tailored for your server so that the same issue never happens again.
How we help
Here are a few common issues we resolve, and the approximate time & service fee for them. The exact quote for your specific issue may vary based on the complexity, but this should help you get the ball rolling. Get started.
Spam mitigation
2 hours – $90
Database recovery
2 hours – $90
Server load mitigation
2 hours – $90
Email error resolution
1 hour – $45
Fix PHP errors
1 hour – $45
Website hack recovery
2 hours – $90
Vulnerability patching
1 hour – $45
Restore failed services
1 hour – $45
1. Contact
As soon as we receive your initial consulatation order, our experts get in touch with you via mail and chat (Skype, Google, etc.).
2. Rescue
Our first priority is to recover any failed service and restore normalcy. We'll keep you updated regarding the progress.
3. Resolve
We then dive deep into the issue and find out why it happened in the first place. Then we implement permanent solutions to prevent its recurrance.
Get started
Our experts login to your server within 1 hour. We audit server logs, trace processes and more to find out exactly what's going wrong. We then proceed to implement a temporary fix for services to come up, and then we will advise you of a permanent fix. Billing is on an hourly basis in 30 minutes increments. Have questions? Talk to our expert.
Pay as you go
All emergency tasks covered. Buy hours and use when you need them.
Emergency support
Covers emergency tasks such as hacking, server/site down, spamming, dos attacks.
1 hour response.
Priority member access
Get priority help at Members Only discounted hourly rates.
Priority support
Covers emergency tasks such as hacking, server/site down, spamming, dos attacks.
Maintenance tasks such as application install, migration, server hardening, optimization or more.
1 hour response
36 hours included per year
Every month, you'll accrue 3 hours priority support, for a total of 36 hours per year. Additional support hours are at $44.99/hr.
Roll over unused hours
Unused hours can be accumulated and used when needed within one year.
FREE server audit included
Includes monthly server audit for 1 server. A specialist server admin will audit your server and give you a full server audit report along with recommendations.
Member pricing
These are approximate rates based on member pricing. Rates can differ based on complexity of server configuration.
Spam mitigation – $119.98

$89.98

Database recovery – $59.99

$44.99

Server high load mitigation – $119.98

$89.98

Website hack recovery – $179.97

$134.97
Not sure how we can help you?
Let us know what issue you're facing, and we'll get back to you with solution options, and how to go forward.
Linux or *nix
Redhat / CentOS / Fedora
Debian / Ubuntu
FreeBSD
Cloud Linux
Windows
Server 2008 / 2012 / 2016
Office 365
Web servers
Apache
Nginx
Litespeed
IIS
Varnish
Database servers
MySQL
MSSQL
MariaDB
PostgreSQL
Galera / NDB
VPS systems
Hyper-V
KVM
Proxmox / LXC
OpenVZ
Xen
Virtuozzo / Parallels Cloud
SolusVM
Virtualizor
Cloud systems
VMWare
OnApp
AWS
oVirt / RHEV
Control panels
cPanel/WHM
Plesk
Direct Admin
InterWorx
ISP system
..and more
Web apps
WordPress
Magento
Joomla
DNN
..and more
Billing / Ticketing
WHMCS
OTRS
HostBill
SalesForce
..and more
What our customers say about us
Very good knowledge of Linux/System Admin
Bobcares services are Great, Friendly, Supportive, 24×7 Available. All Tech People are great & friendly too with very good knowledge of Linux/System Admin. Amar is very nice guy, and always ready to listen his clients requirements & suggestions.
Hemant Kumar
Great partner for remote-hands work
I am very happy with the services provided for our SaaS security products by Bobcares – we have found them to be a great partner for all support activities and remote-hands work. I would totally recommend this team!
Anirban Banerjee
Bobcares solves issues within minutes
I have never been more impressed with a company than I have with Bobcares. Their techs are amazing. They get to the bottom of issues extremely fast, usually within minutes of submitting a ticket. I would TOTALLY recommend Bobcares to anyone.
Thomas Stempien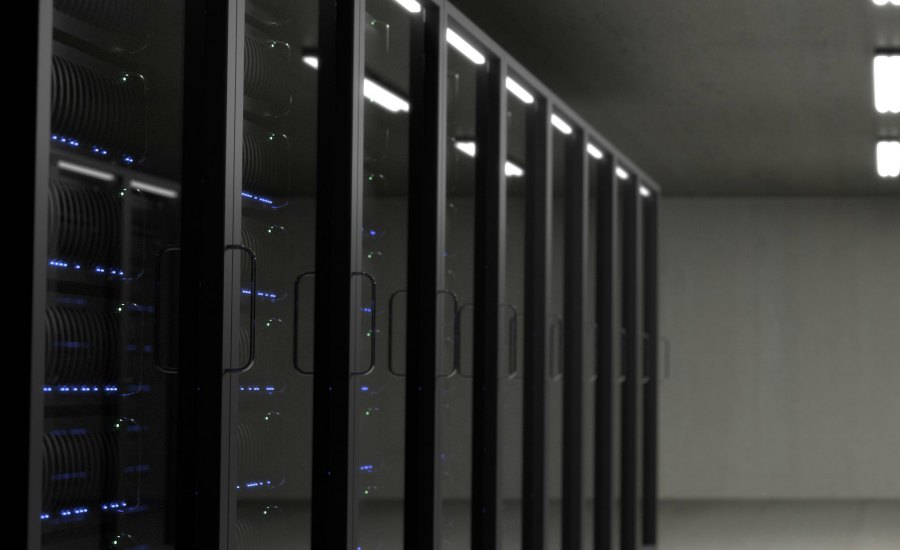 We know web hosting
Our team supports hundreds of web hosting companies like yours, with the support tailored to match their unique needs.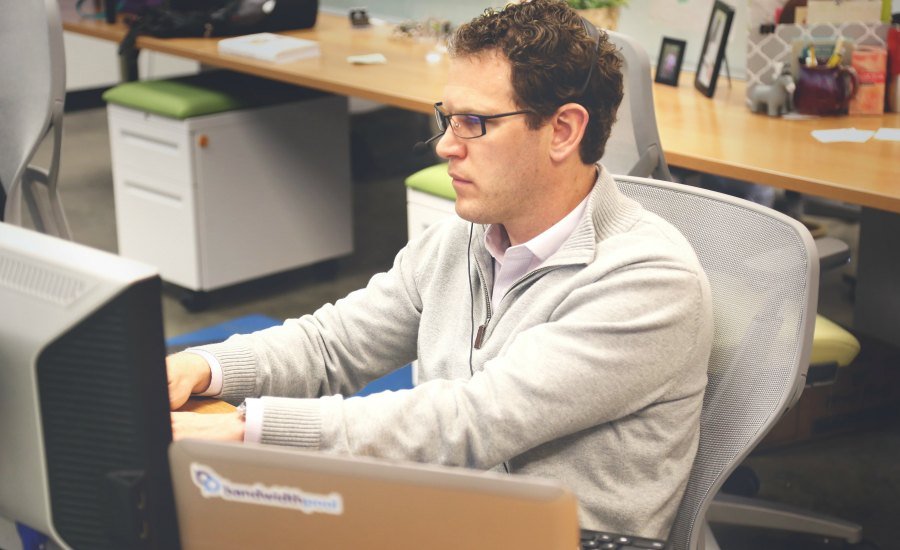 We champion small business
Bobcares started small in 1999 as a small business, and we built our foundation by helping online SMB businesses make their mark. We value entrepreneurship, and empower companies to grow.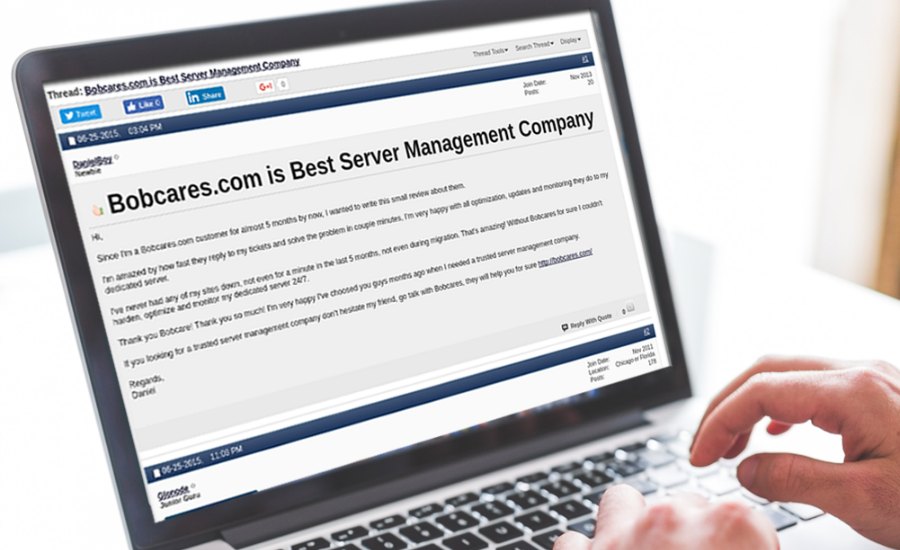 We are trusted
We've been consistently rated the top server management company for web hosts for the past 15+ years. Over 250+ customers entrust their 47,000+ servers with us to keep it fast and secure.
Frequently asked questions
What happens during initial consultation?
Our priority in Emergency Administration is to restore failed services as soon as possible. This could include server reboots, file system fixing, database recovery, and more.
The service recovery usually happens within the initial 1 hour. During this time, we analyze log files, trace processes and more to find why the server faced an issue in the first place. We then identify a solution to prevent this issue from happening again in the future.
In many cases (such as database repair), the permanent fix also gets implemented within this 1 hour.
How much will it cost for my work to be done?
Many of the common issues such as error resolution, web/database recovery, etc. takes only about 1-2 hours to complete. This equates to a maximum $120, or if you're a Bobcares member, $90.
However, it's important to note that each server has its own unique configuration, and the complexity of the issue can vary from one server to another.
So, the exact extend of the work on your server can be more or less than the average time estimate. To prevent cost-overruns, we work on 30-minute increments if the work isn't finished during first 1 hour (during the initial consultation).
If you need more details, please contact us.
Can investigation and fixes be clubbed?
Yes. For example, if we take 20 minutes to investigate, and 40 minutes to fix, we will bill you for only for 1 hour.
Can I rollover the remaining minutes from my hours?
No, because we bill in increments of one hour. But you may club multiple tasks together.
What happens if I have hours left over?
You get credits for hours remaining. You may use them anytime within 1 year.
How long do my hours remain valid?
They remain for up to 1 year. Many of our customers pre-pay for hours and use them as and when they need them.