OUTSOURCED TECHNICAL SUPPORT
Your customers work hard
We work just as hard to help them.
Your customers get instant access to expert technical support 24/7/365 over phone, live chat and helpdesk.

OUTSOURCED SERVER MANAGEMENT
Everybody loves a fast website
We help you deliver lightning fast online services by keeping your servers optimized, secured and updated at all times.
Bobcares specializes in remote infrastructure management and customer support for online service providers. Through constant innovation in service delivery, we help you keep your services top-notch.

Helpdesk support, live chat support and phone support as a managed service or through a team of hired engineers.
  24/7 emergency server support
  Service configuration & troubleshooting
  Service performance recovery
  Abuse recovery and hardening
  Data crash recovery

24/7 emergency server support, one time server administration services and ongoing preventive server maintenance.
  24/7 monitoring & emergency support
  Server configuration & troubleshooting
  Performance tuning
  Server audit and hardening
  DevOps and application maintenance

Mobile app development, web application development and customization, website design, logo design and character design.
  iOS (iPhone, iPad) app development
  Android app development
  Development of plugins, themes, etc.
  Website design
  Logo and character design
I am very happy with the services provided for our SaaS security products by Bobcares – we have found them to be a great partner for all support activities and remote-hands work. I would totally recommend this team !
Anirban Banerjee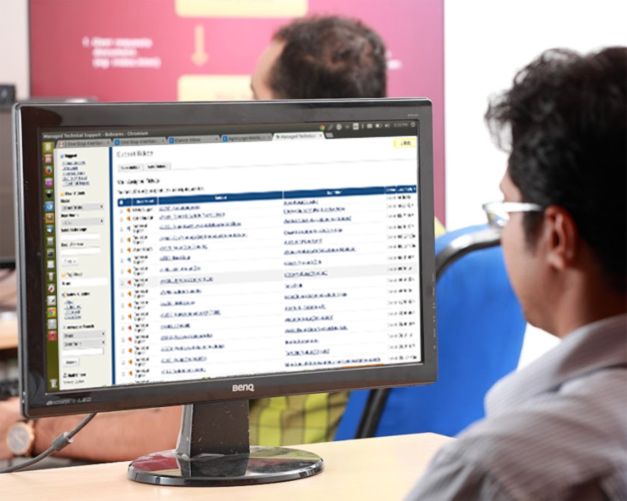 Helpdesk support
No matter how complex or simple an issue is, our engineers go in-depth to find just the right solution for your customers.
US based phone support
Customers love to talk to an expert when faced with service issues. Prompt care from our phone support team reassures your customers and improves customer satisfaction.
Live chat support
Getting quick access to a support person is critical in ensuring customer delight. Bobcares keeps your live chat support online 24/7 and helps customers resolve issues within minutes.
Online 24/7/365
Lights are always on at Bobcares. Be it a holiday, a week end or the middle of the night, your customers get prompt assistance from a friendly support engineer.
Multi channel support desk
Some customers like chatting while others prefer email. Bobcares outsourced support service give your customers the freedom to contact support in a channel convenient to them.
We work as your team, under your brand name. To achieve 100% transparent support, customer queries are routed through your support desk, and your company's style of working is followed.
We believe each customer should get the best service in the world. Our ISO 9001:2008 certified quality process ensures that each support instance is handled the best way possible.
Iron clad security
Your customer and server information is sensitive; which is why we protect them using the strictest security standard in the industry – ISO 27001:2013.
---
---
. 
Turning your customers into fans of your business
It takes expert engineers and lightning fast support to keep your servers stable and your customers delighted.
NOT SURE WHAT SUPPORT YOU NEED?
WANT TO CHECK OUT THE SUPPORT?
NEED SUPPORT CUSTOMIZED TO YOUR NEEDS?