What do you want from your tech support team?
Turn your customers into fans with
Refreshingly friendly hosting support
Day or night, week days or holiday, our experts are always online to help your customers over phone, live chat or help desk. We cover any shift you find hard to manage, or if need be, take care of your entire support operations.
We help you setup support systems in your servers, and use your company name in our responses, so that our service is 100% white labeled.
Earn customer trust with
Super stable services
It pays to be paranoid when it comes to server security and performance. Something as innocuous as a memory spike could be an indicator of website abuse, or even a spam campaign on the sly.
That is why we keep a close watch on server metrics 24/7 and investigate anything that's even remotely suspicious. To be 100% sure, we periodically audit the servers to fine tune performance and fortify server security.
Take the right decisions with
Reliable business advice
When you signup with Bobcares, you're assigned a senior engineer as your account manager. Apart from acting as a single-point contact to manage all your support operations, your account manager helps you in solving the larger business challenges.
From helping you reduce bandwidth costs, to migrating to future proof technology, we help you take the best decisions that secure your business.
Certified support quality
We're committed to delivering top-notch support quality. We re-invest 5% of our revenue in an ISO 9001:2015 certified QA system, where experts analyze 100s of tickets per month to continually improve support quality.
Web hosting specialization
We have over 15 years of experience in managing web hosting infrastructure and supporting web hosting customers. If your business relies on delivering services over web, we're ideally positioned to help you.
Certified information security
We care about the security of your information. Which is why chosen the toughest security standard for hosting industry, ISO 27001:2013, to protect your customer info, server logins, service agreements, and more.
Our experts monitor your servers and support queue (email, chat & phone) 24/7. When a new support query comes in, we resolve the issue, and respond to your customers through your support system, thereby maintaining 100% transparent support.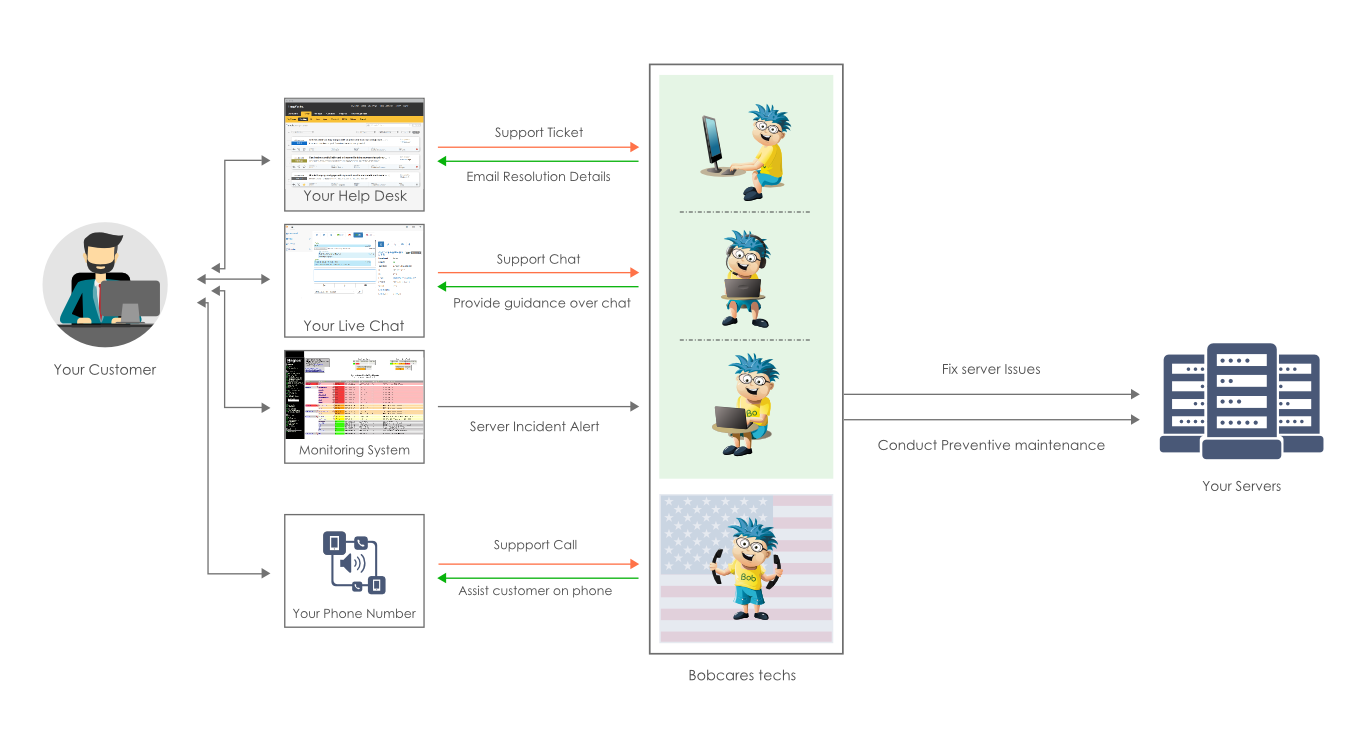 1 We monitor your support queue & servers 24/7, so that we're immediately notified of new customer queries or server issues.
2 Our experts respond to your customers from your support system, and fix the issue within a few minutes.
3 Servers are audited regularly to solve performance, security or other issues to minimize customer complaints.
Our offices are at Kochi, India and Arizona, USA
Engineering services based in India

Our support team based in Cochin, India takes care of help desk support, live chat support and server management services. Over 250 service providers rely on this team to keep close to 47,000 servers rock solid, and to resolve over 52,000 support queries per month.

With an average resolution time of 23 minutes, this team resolves 97% of support queries within 1 hour, and consistently achieves a customer happiness rating of 93% in customer surveys.

US based phone support
Our phone support team is based in Phoenix, Arizona. For hundreds of our customers world wide, this team provides the friendly, re-assuring voice of tech support 24/7/365.
Being the first responder in tech support is not an easy job. But this team of professionals rely on their years of experience to turn each customer call into a positive experience – which is why we consistently achieve an average rating of 4.3 out of 5 in customer satisfaction surveys.
There are two basic types of support plans..
Shared support
Shared team. Shared costs. Pay only for what you use.
Your customers can now access full service hosting support via helpdesk, chat and phone through our 24×7 expert team. But because the same team provides service to multiple service providers, costs are shared and you can pay only for what you need.
Recommended for: Works best if you are a small to medium business, your support volume is fairly low, and your infrastructure is not very complex.
As low as $74.99/mo
Dedicated support
Dedicated team. Custom support. Unlimited support volume.
We'll setup a support operation that is fully customized for your company. Everything can be customized, whether it is expertise, response time, team size, hours, right down to the service itself. The best part is that you are not charged for volume, but for hours.
Recommended for: Works best for companies that have complex infrastructure, high support volume or need more than end user support.
As low as $12.99/hr
Happy customers remain loyal, and bring in more business
Bobcares turned the tide of negative reviews of a UK web host – with just TWO changes in support strategy.
Linux or *nix
Redhat / CentOS / Fedora
Debian / Ubuntu
FreeBSD
Cloud Linux
Windows
Server 2008 / 2012 / 2016
Office 365
Web servers
Apache
Nginx
Litespeed
IIS
Varnish
Database servers
MySQL
MSSQL
MariaDB
PostgreSQL
Galera / NDB
VPS systems
Hyper-V
KVM
Proxmox / LXC
OpenVZ
Xen
Virtuozzo / Parallels Cloud
SolusVM
Virtualizor
Cloud systems
VMWare
OnApp
AWS
oVirt / RHEV
Control panels
cPanel/WHM
Plesk
Direct Admin
InterWorx
ISP system
..and more
Web apps
WordPress
Magento
Joomla
DNN
..and more
Billing / Ticketing
WHMCS
OTRS
HostBill
SalesForce
..and more
What our customers say about us
15 years with Bobcares and counting
We at 1stHostWeb.com have been with Bobcares for over 15 years and it was the absolute best decision we made. They are not just another tech service but more of a partner. If you want a support STAFF that will represent your company with expert knowledge and compassion…look no further. Bobcares is all you need! Glen Lee
Great partner for remote-hands work
I am very happy with the services provided for our SaaS security products by Bobcares – we have found them to be a great partner for all support activities and remote-hands work. I would totally recommend this team! Anirban Banerjee
I now spend more time with my family
Since using Bob Cares we have had fewer customer's cancel accounts, and have had more new sign ups than ever before.
Best of all I have more time to spend with my family. BobCares goes above and beyond.
Thank you very much for every thing. Jason Litson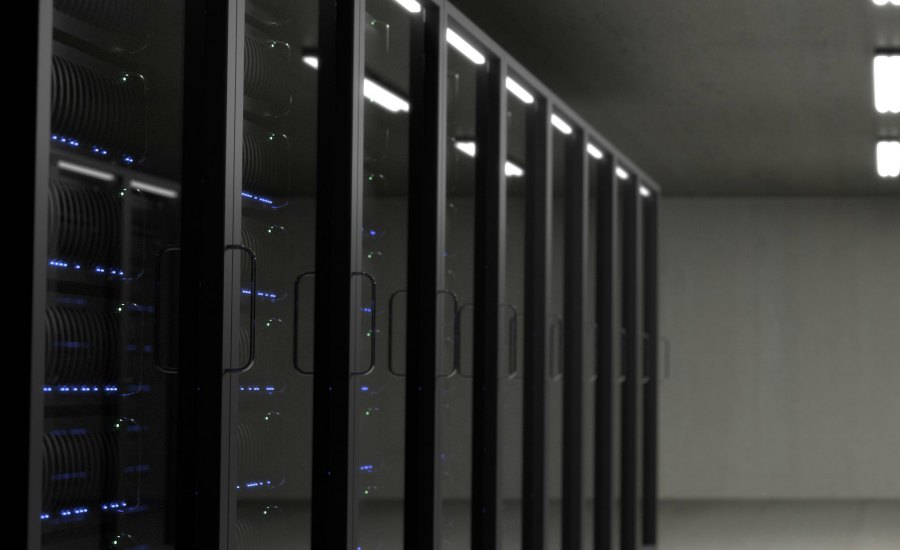 We know web hosting
Our team supports hundreds of web hosting companies like yours, with the support tailored to match their unique needs.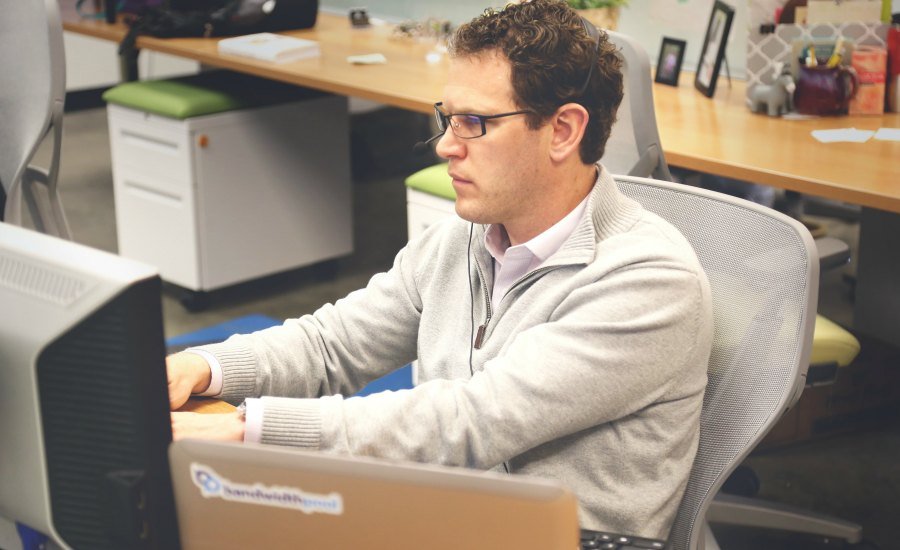 We champion small business
Bobcares started in 1999 as a small business, and we built our foundation by helping online SMB businesses make their mark. We value entrepreneurship, and empower companies to grow.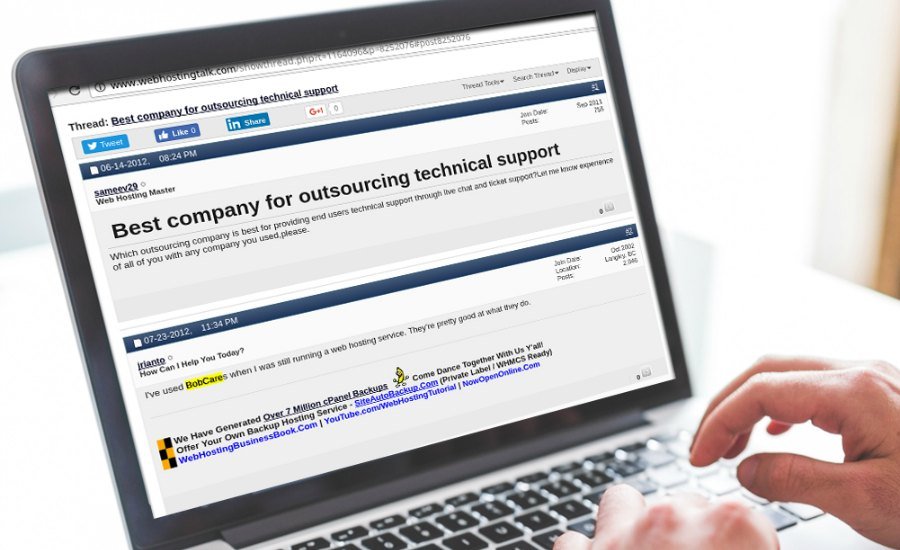 We are trusted
We've been consistently rated the top outsourced support provider for the past 15+ years. Over 250+ customers entrust us to resolve close to 52,000 support queries per month and keep their 47,000+ servers fast and secure.