World Environment Day 2014 at Bobcares
World Environment Day was observed with much fanfare today at Bobcares Cochin campus. This is the 4th consecutive year WED is observed at Bobcares. To mark the occassion, tree saplings were planted in the campus by our latest batch of tech support engineers.
One of the engineers, Twinkle Shaji, who planted a sapling said, "We usually read about Environment Day and forget about it as new priorities comes up. I'm really happy to have taken an active role in the events today, and for sure I'll carry the message of energy conservation to all my friends and family."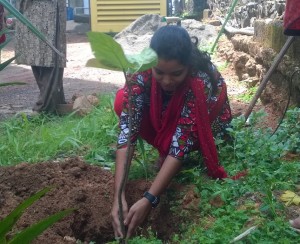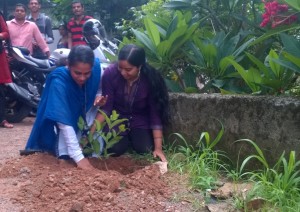 An oath taking ceremony was conducted where the whole Bobcares stood as one and pledged to protect the environment.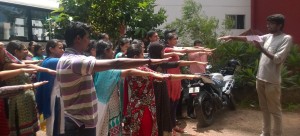 Member of Executive Group, Blessen Cherian said, "Being a 24/7 working company, awareness on work space energy conservation is critical for us. Occassions like this bring into active discussion how a simple thing like not shutting down your work station can contribute to climate change. Awareness of carbon footprint and energy conservation is increasing among the employees, and I am happy that we are actively promoting this campaign."
Following the global theme, this year the discussions during the ceremony focused on how small islands are disappearing due to undisciplined energy usage by developing and developed countries. Cochin being a coastal town brought into focus how climate change can contribute to the disapperance of coastal areas.
At the end of the day, everyone was keen to be counted as a "green club" member. In the end, that is all that matters. The moment we start thinking of ourselves as friends of nature, we have taken the first big step towards protecting the environment. Today has marked yet another milestone in our quest to being an eco friendly organization.
---
About the author
Visakh S is a senior software engineer at Bobcares. He has extensive experience in managing technical support teams of web hosting companies and data centers. He is passionate about systems engineering, and loves to get his hands dirty on systems automation. His free time is spent reading books and being with his family.
---