Award winning
Support Services
We will take care of your servers & customers while you take care of your business.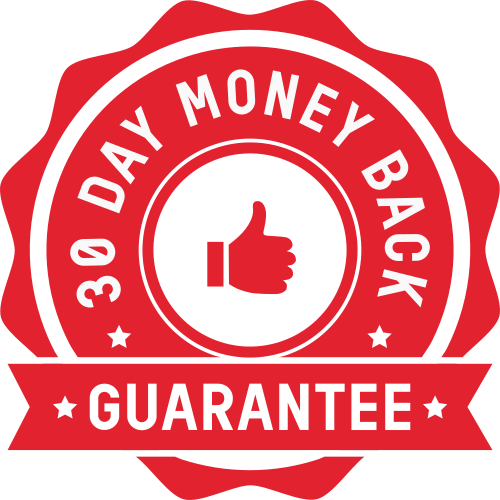 Server Management & Monitoring
We'll monitor your servers 24/7, restore failed services, and keep your systems updated.
Support for one server
24/7 server monitoring & rescue
15 mins response to alerts
Security monitoring
Initial system tuning
Regular server updates
911 patching
Backup monitoring & audits
Security audits & hardening
Performance tuning
Hardware fault resolution
Website monitoring & rescue
We've Got You Covered
We are your server administrators. If you need help, we're right here for you. Some common issues we fix are:
Corrupted RAID recovery
We'll rebuild your software or hardware RAID if it gets corrupted.
Infected Website Recovery
We'll restore a clean backup, or manually clean the site if backup is unavailable.
IP Blacklist Removal
We'll delist your IP, and patch the vulnerability that caused the blacklisting.
Database Repair
We'll recover your data using native DB tools, or restore from backup as needed.
Bruteforce Mitigation
If someone tries to bruteforce your server, we will block their IP to protect your apps.
Fix Email Errors
If your business mail, marketing lists, or other mails fail, we will fix that.
Website Monitoring & Rescue
We will monitor your sites 24/7 and will fix PHP errors, DB errors, and more.
Disaster Recovery
We will help in full or partial restoration of your server in case something goes wrong.
Frequently Asked Questions
Do you support cPanel / Django /...?
Yes, chances are we already support servers running your technology. Bobcares manages over 52,000 servers of more than 200 web service companies world wide. We help businesses transition to new technologies and platforms as they emerge.
If you need to talk to our solutions specialist, click here to leave a message.
Can you fix my application errors?
Yes. We support a wide range of platforms that include PHP, Python, JS, Ruby, and their associated frameworks. We'll take care application framework errors such as Laravel cache issues, Django path errors, etc.
How do we get started?
Click here to choose a support plan. Follow the cart instructions to signup.
As soon as you signup, our infrastructure management team leader will get in touch with you to conduct an initial server assessment. We'll then fix any vulnerabilities we find and optimize your server for your application / business. After that, we'll audit your server periodically, update your software, and send you reports with recommendations.
Can I call you? It's easier for me.
We'd love to talk to you. You can call us at 1-800-383-5193 or click here to leave your number and a convenient time to call. Our solutions expert will ring you back.
How many sites will you monitor in your support plans?
Our support plans include 24/7 monitoring & rescue of 3 websites.
If you need additional sites to be monitored, we can do it at $4.99/website/month. Click here to talk to our solutions expert if you need more information.
How fast do you fix issues in Limitless Server Management?
Our SLA to respond to alerts is 15 minutes, but we usually login to the server in 10 minutes or less.
For on-demand server administration, our SLA is 12 hours, but we respond to tickets in 1 hour or less. If you need priority support with 30 minutes response, click here to order our Emergency Support Member plan.
I don't see a service I need. Can you give me a custom plan?
Of course. Click here to let us know what you need, and we'll get back to you with a custom plan.
I have a development team. Can you work with them?
Yes. DevOps are an important part of our service offering. We can work with your developers for code pipeline management, release management, service scaling, and more.
Will you support my customers? They have technical questions.
How long does it take to start Server Management service after sign up?
Less than 24 hours. After we receive your order these steps happen:
We'll send you the logins to our secure portal where you can add your servers.
We'll send you an SLA & NDA to start the service.
We'll add your servers to our monitoring system and make sure everything is working.
We will send you updates via mail when each of these stages are completed. If you have questions, we'll be happy to answer. Click here to leave a message , and our solutions specialist will get back to you as soon as possible.
Can you recommend a good hosting company?
We work with all companies in the industry and we remain vendor neutral when building a solution. So, we cannot favor one company over another.
Supported Technologies
We support online businesses that include digital marketers, web hosts, data centers, SaaS companies, and more. With the wide scope of industries & companies we assist, we support a lot of technologies, both widely used & niche software. See all supported technologies.
Support by Computer Science graduates
At Bobcares, your business will be supported by certified Computer Science Engineers with extensive knowledge about servers, operating systems, networks and DevOps.
100,000+ servers supported
Over the past 20 years, Bobcares has supported over 100,000 servers of website owners, web hosts, data centers and more. We achieved this growth by treating the business of each one of our customers as our own.
ISO 27001 certified information security
We care about the security of your intellectual property and data security. That is why we've chosen the toughest security standard for hosting industry, ISO 27001:2013, to protect your customer data, server logins, service agreements, and more.
Market leader for 18+ years
Bobcares has the greatest history for Outsourced Support. Since 2001, we established all the important benchmarks in quality support such as super fast responses, dedicated staff, and more.
Located in Phoenix, USA and Kochi, India
We run our front-line phone support operations from Phoenix, AZ with an all-American team, and the backend help desk support & server management from Kochi, India. This helps us reduce total support cost while not compromising on quality.
ISO 9001 certified support quality
We're committed to delivering top-notch support quality. We reinvest 5% of our revenue in an ISO 9001:2015 certified QA system, where experts analyze hundreds of tickets per month to continually improve support quality.
Got Questions?
We'll be happy to answer. A server specialist will get back to you within 12 hours.