Add Value to your Hosting company: How ISO can improve International acceptance & Customer relationships
What will make a customer choose your hosting company from thousands of others? Will brand-name, pricing, up-time or backup tools be enough?
Probably not. These criteria may not be sufficient in today's market. You need to give them more than what they ask for or dream about. In this article, I will explain one efficient way to give your company, this much needed edge in the market.
Need of Standards in a Webhosting company
Standards ensure high quality, environmental friendliness, safety, reliability, efficiency and interchangeability at an economical cost. A customers always prefer companies with :
A proper quality management system.
Better management responsibility.
Good customer focus.
Great planning.
Protection for customer property.
ISO ensures that an ISO certified company has them all. How?
I will explain this with an example. The ISO clause 7.5.4 dealing with customer property says,
"The organization shall identify, verify, protect and safeguard customer property provided for use or incorporation into the product/service."
Hence pertaining to this rule, an ISO certified company ensures that the customer properties like the server details, personal information of the client etc are protected against misuse and unauthorized access.
If you find products, systems, machinery and devices working well and safely, it is because they meet quality standards. In most of the cases the organization responsible for setting these standards is ISO (International Organization for Standardization). ISO's eight clauses and their sub-clauses identifies all the aspects of quality in the industry and helps in continual improvement of the company. Better quality attracts more customers to the company and in turn enhances financial benefits.
Why ISO?
Webhosting is a business by itself which aids other business men (who host their websites) in keeping their business up and running fine. The impact of any minor fault from the webhosting company or its support team on the account holders will be really huge. Hence the importance of quality in the Webhosting company.
Consider the example of a technical support person due to inadequate training, executing a 'rm -rf /' command from the shell in a Linux server. This will render the server completely useless. The customer will have to start everything from scratch. ISO certification standardizes the products and systems, thereby reducing the possibility of faults and their impacts.
ISO stands for the International Organization for Standardization. The term
ISO was chosen (instead of IOS), because iso in Greek means equal, and ISO
wanted to convey the idea of equality - the idea that they develop standards to
place organizations on an equal footing.
Aspects covered under ISO:
Delegates responsibilities on company hierarchy
Provides good environment for the employees
Ensures that the employees are trained properly
Keeps proper internal communication.
Keeps track of customer satisfaction.
"Conformity assessment" is done in every ISO certified company by an unbiased third party. It ensures that products, materials, services, systems, processes or people associated with the company measure up to the specifications of a relevant standard. ISO guides and standards for conformity assessment have become international representatives on best practice.
Benefits of ISO
Increase International acceptance :
Economic benefits of ISO can be easily identified. For customers, ISO certification acts like a solid proof for the International Standards followed by the Webhosting company. It increases the international acceptance of the company. Customers who are very specific about the quality of the company rush in. As the size of the customer base increases, the company's economic growth also increases multifold.
Scope for improvement always remains in the processes of a company. As far as that scope is in place, an ISO certified company looks for more refined and highly economic improvisations in the processes. This includes delivering a better product/service at a lower cost which again is beneficial to the customers as well as the webhosting company.
Better customer relationships :
ISO ensures customer satisfaction and employee satisfaction. It has hard and fast rules which makes sure that customer feedbacks are recorded and proper corrective and preventive actions are taken for negative feedbacks and complaints.
ISO also confirms that the working environment of the company is safe and pertains to certain standards. In short, ISO helps the company in keeping the customers and employees happier. Happy employees give better output, better social setup inside the company etc. This in turn results in better customer relationships.
Conclusion
To conclude, ISO brand is democratic, voluntary, market-driven and globally relevant. With the quality standards ISO 9000:2000, ISO 9001:2000, and ISO 9004:2000, ISO stands high with membership of 157 national members out of the 195 total countries in the world. As for the customers, an ISO certification will help them increase the level of trust and confidence in the company's systems and processes. The customers feel assured that the sensitive data regarding their websites and servers are in safe hands.
References:
http://en.wikipedia.org/wiki/International_Organization_for_Standardization
http://www.iso.org/iso/about/discover-iso_meet-iso
---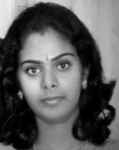 About the author: Anu Jose Thanikkal has been working in Bobcares for more than 2 years. She is a Linux
expert, especially in installing and configuring systems and customizing them
for specific needs. Anu finds interest in learning and practicing system
implementations for ISO standards. She is a skillful ISO Auditor too.