4 best practices to stop spam in your mail server
Spam mails are a nuisance! They are often silly and non-threatening mails coming to users' inbox, and all the users may have to do is to delete it or mark it as spam.
But spam mails can quickly turn into terror when attackers spam server. Too much inbound spamming to your mail server can cause the mail queue to fill up and delay email delivery or even crash it.
For smooth mail delivery, it is vital to prevent spam mails from abusing the mail servers. We configure spam filters, custom rules and anti-spam records in our customers' servers to stop spam to servers.
At Bobcares, we help businesses block spam and avoid mail server failures as a part of our Outsourced Tech Support. It involves 2 activities:
24/7 server monitoring
Our expert teams monitor critical server metrics such as disk usage and server processes round the clock. When we detect an anomaly, like huge mail queue, we immediately check and investigate for spamming, and prevent a server crash.
Periodic audit and preventive maintenance
But waiting for an issue to happen, and jumping in to rescue is not the best way to keep a server stable. That is why we do regular Preventive Sever Maintenance.
Every couple of weeks, or when we detect an abnormal value in server metrics, we audit the server performance and security. We check the server for security vulnerabilities, performance bottlenecks, hardware health issues, etc. and fix the issues, so that a server failure can be prevented.
[ Use your time to build your business. We'll take care of your customers. Hire Our Hosting Support Specialists at $9.99/hr. ] ]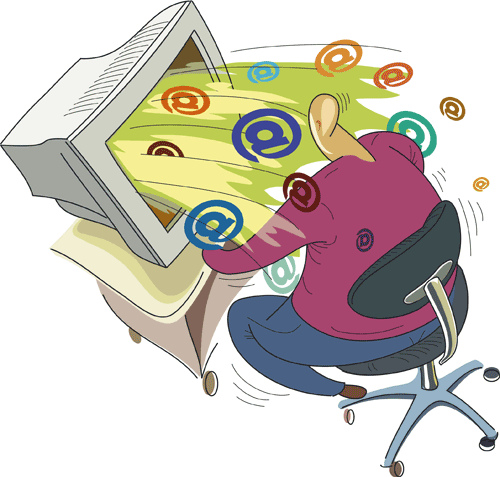 How do attackers spam servers?
From exploiting a software vulnerability to massively spamming servers, attacks can come in any form and at any time. That's why it is crucial for server owners to stay alert 24/7, to protect their servers.
Attackers can resort to malicious scripts, vulnerable email accounts or even spoof email accounts to send spam to servers. Before implementing ways to block spam, it is important to differentiate between spam and valid mails.
As incorrect filters can lead to loss of valid emails too, we pay extra caution while setting up spam filters and custom rules for blocking server spam for our customers.
There are many symptoms that identifies a mail as spam or not, as listed by CAN–SPAM Act:
Mails with false or misleading header information
Deceptive subject lines and fraud content in mails
Sending advertisements without properly identifying
Mails without an option for recipients to opt out 
Senders who do not honor opt-out requests promptly
To identify how the spamming is happening and who is doing it, Bobcares engineers examine the email patterns from the mail server logs. This is a vital information based on which we formulate the strategy to stop spam in server.
[ Running a hosting business doesn't have to be hard, or costly. Get world class Hosting Support Specialists at $9.99/hour (bulk discounts available) ]
STOP SPENDING TIME ON SUPPORT!
Do you spend all day answering technical support queries?
Wish you had more time to focus on your business? Let us help you.
We free up your time by taking care of your customers and servers. Our engineers monitor your servers 24/7, and support your customers over help desk, live chat and phone.
Bobcares provides
Outsourced Web Hosting Support
and
Outsourced Server Management
for online businesses. Our services include 24/7 server support, help desk support, live chat support and phone support.