Best open source virtualization management software
Virtualization refers to hosting a number of virtual server instances over a single physical machine. Dividing resources such as CPU, RAM, storage and I/O among multiple instances, helps in maximum hardware utilization. Statistics show that every business organization has virtualized over 70% of their servers.
To manage a virtualized environment, businesses need a management solution that enables optimal distribution of server resources among various virtual instances. A virtualization management solution helps to do this without much time or overhead.
The key features required in a virtualization management solution are:
Fast deployment and easy management of virtual instances
Centralized control of the resources and user accounts
Resource allocation, optimization, scaling up and management
Fault tolerance against software and hardware failures
Reliable backups and easy migration of virtual servers
A major chunk of server virtualization management solutions consists of proprietary software such as VMWare and Microsoft Hyper-V. But these products come with a huge price tag, which can eat into the profits of many SMBs. For instance, a basic VMware vSphere® Enterprise Edition™ is priced at $4,229 per year. Open source solutions help companies to overcome this dilemma and save costs.
Here, we will discuss the key features of some popular open source virtualization management software.
1. Citrix XenServer is an open source virtualization software that can be managed using a web interface called XenCenter. Tasks such as virtual machine management, scaling, migration, power management and monitoring can be performed using this interface. Xen is compatible with most popular Linux variants. It supports both – hardware-assisted virtualization for same guest OS and para-virtualization for different guest OS.

2. oVirt is a free, open source virtualization management platform from Red Hat community project. It is built for KVM (Kernel-based Virtual Machine), which is based on the Linux kernel. oVirt provides a easy-to-use web-interface for centralized deployment and management of virtual machines, storage and networking resources. It also supports advanced virtualization features such as live migration, high availability, template provisioning, etc.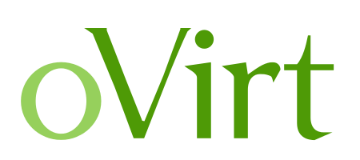 3. Proxmox Virtual Environment or Proxmox VE, is a Debian-based open source server virtualization environment. Using a web interface, it allows to deploy and manage KVMs and Linux containers real fast. This central web-based management also provides options for backup and restore, live-migration, storage management and HA.

4. Oracle VirtualBox is a lightweight and reliable virtualization tool with cross-platform functionality. It is an open source product from Oracle. VirtualBox runs on Windows and Linux hosts and supports a large number of guest OS. VirtualBox allows to run more than one operating system at a time and enables easier installation of software.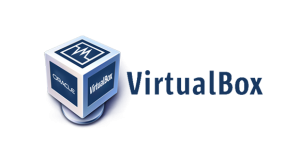 For a business to be profitable, the right technology with the lowest cost, has to be implemented. Open source virtualization solutions can be customized and configured to compete with the high-cost proprietary software. Different virtualizaiton solutions have different strengths, and choosing a solution should be based on careful analysis of the business model.
In our recent post we discussed how Bobcares helped a VPS provider to build a competitive hosting solution with oVirt open source virtualization. We design, deploy, customize and maintain open source virtualization management that is tailored to meet our customers' business models.
References:
2015 State of Virtualization and Storage Management survey by ActualMedia
Bobcares helps web hosts, VPS providers and cloud providers deliver reliable, responsive hosting services through 24/7 technical support and open source virtualization management.