Top 5 reasons to use Live Chat for customer support
Suppose your server is down. What would you do? Would you rather email the support team and keep checking your mails or contact their live chat for instant updates?
Surveys show that customers prefer live chat over other phone or email. Here we'll see the 5 major benefits of live chat for customer support in web hosting companies.
Read: Benefits of outsourcing live chat support to Bobcares
1. Instant access to support
Customers often require emergency assistance or quick lookup of some information. Live chat is popular among customers as it provides them a single-click access to support.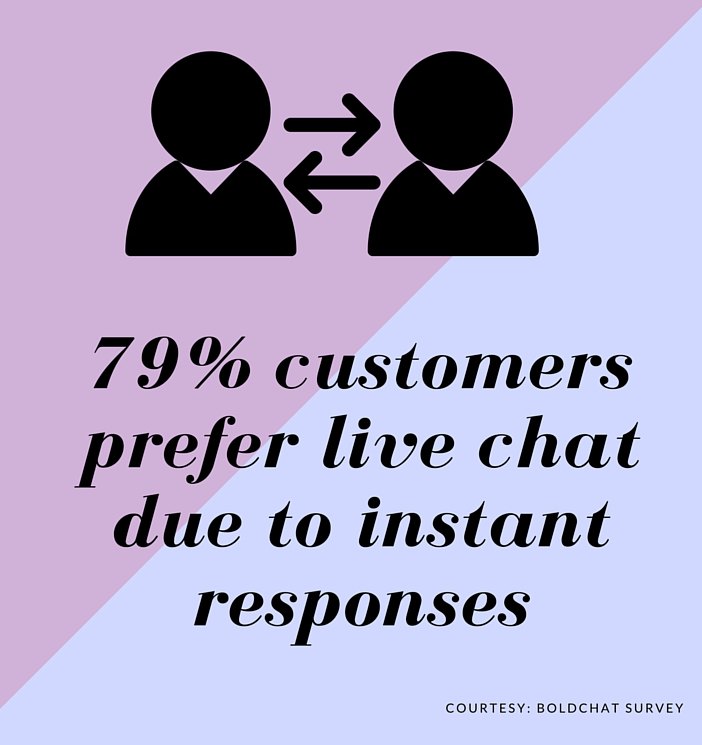 But what if your live chat isn't always 'live'? If support personnel are unavailable when customers try to connect, they get disappointed and end up leaving Offline messages.
Unavailability of live chat can often lead to a poor impression about your hosting support on your customers. That is why providing 24/7 live chat support is crucial.
At Bobcares, we ensure 24/7 live chat coverage for our customers by assigning a team of technicians in rotational shifts, making support available any time of the day.
Read: How live chat works in Bobcares
2. No hold time
Phone support is one of the popular real-time support channels. But customers often lose their valuable time holding the phone or dialing the extensions.
People nowadays prefer live chat over phone, as it do not require them to be glued to it. They can multi-task along with the chat, such as browsing or checking emails.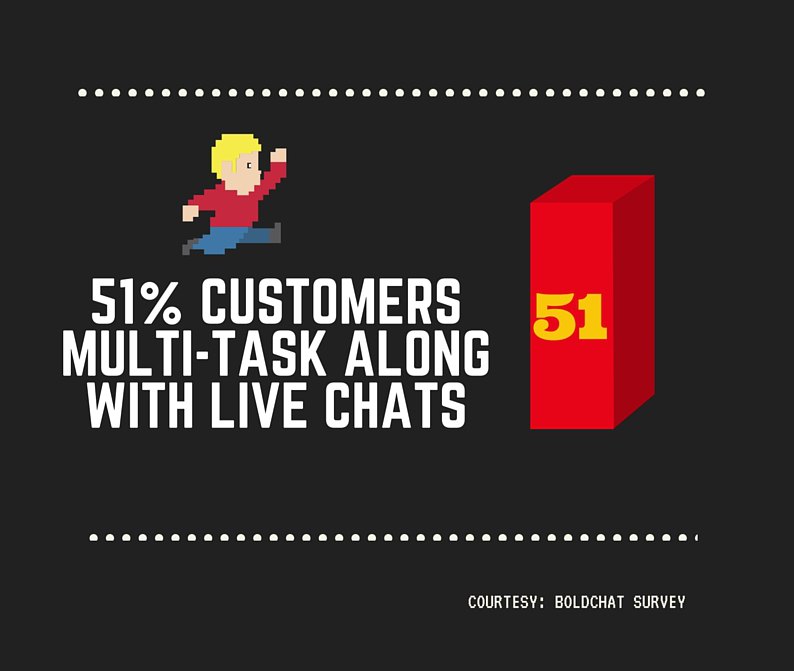 Being instant in nature, quick and frequent updates are expected in live chat support. But If the support staff lacks expertise, the chats may get extended unnecessarily.
At Bobcares, we employ a team of knowledgeable staff to ensure that live chats are resolved completely within an average time of 15-20 minutes, without any wait times.
Read: How Bobcares achieves low hold time
3. Customized support through real-time feedback
Customers come to chat for various purposes – to get help with a product purchase, to resolve a complaint, etc. But the mood and the urgency of each customer may vary.
Giving prompt solutions and reassuring statements based on the customer's purpose, can avoid most damages. Live chat is a great way to do this.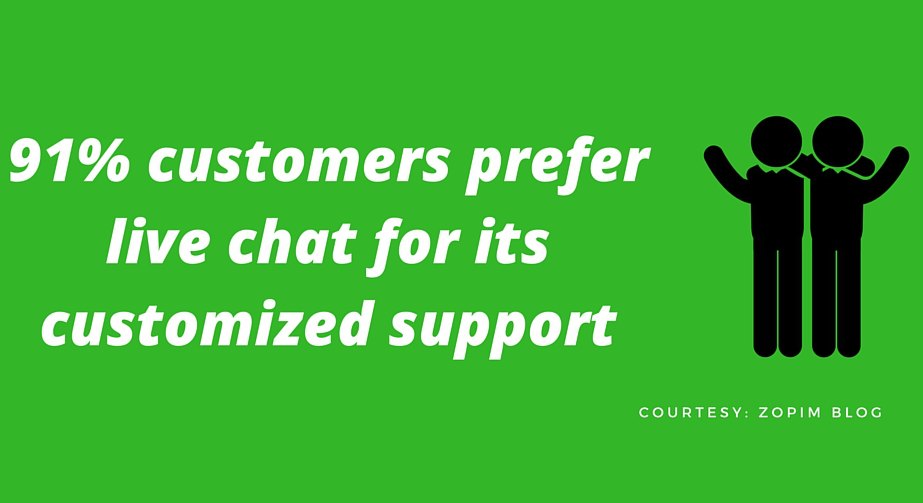 But we have seen people recommending templates in live chat. Templates are impersonal, which ends up irritating the customers. That's why its important to give custom responses.
Bobcares ensures that personalized responses are provided to customers by employing empathetic staff who are experts and understand the situation in hand.
Get an EXPERT consultation
Do you spend all day answering technical support queries?
Wish you had more time to focus on your business? Let us help you.
We free up your time by taking care of your customers and servers. Our engineers monitor your servers 24/7, and support your customers over help desk, live chat and phone.
Talk to our technical support specialist today to know how we can keep your service top notch!
Bobcares
provides
Outsourced Hosting Support
for online businesses. Our services include
Outsourced Web Hosting Support
,
Outsourced Server Support
,
Outsourced Help Desk Support
,
Outsource Live Chat Support
and
Phone Support Services
.