View firewall for a DigitalOcean droplet with ease. 
At Bobcares, we offer solutions for every query that comes our way as a part of our Server Management Service.
Let's take a look at how our Support Techs recently helped one of our customers to view their firewall.
How to view firewall for a DigitalOcean droplet
DigitalOcean Cloud Firewalls can be described as a network-based firewall service for Droplets. It comes at no additional price and blocks all traffic that is not permitted specifically by any rule.
If you are looking for a way to view the firewall rules applied to a DigitalOcean Droplet, you have come to the right place. Our Support Techs have an easy way to get this done.
We will click the Droplet's name and head to the Networking page linked in the left-hand menu.
In case firewalls have not been applied to the Droplet yet, the page will display a message to this effect. Moreover, it will also offer a Manage Firewalls button that leads to the firewalls overview page as seen below: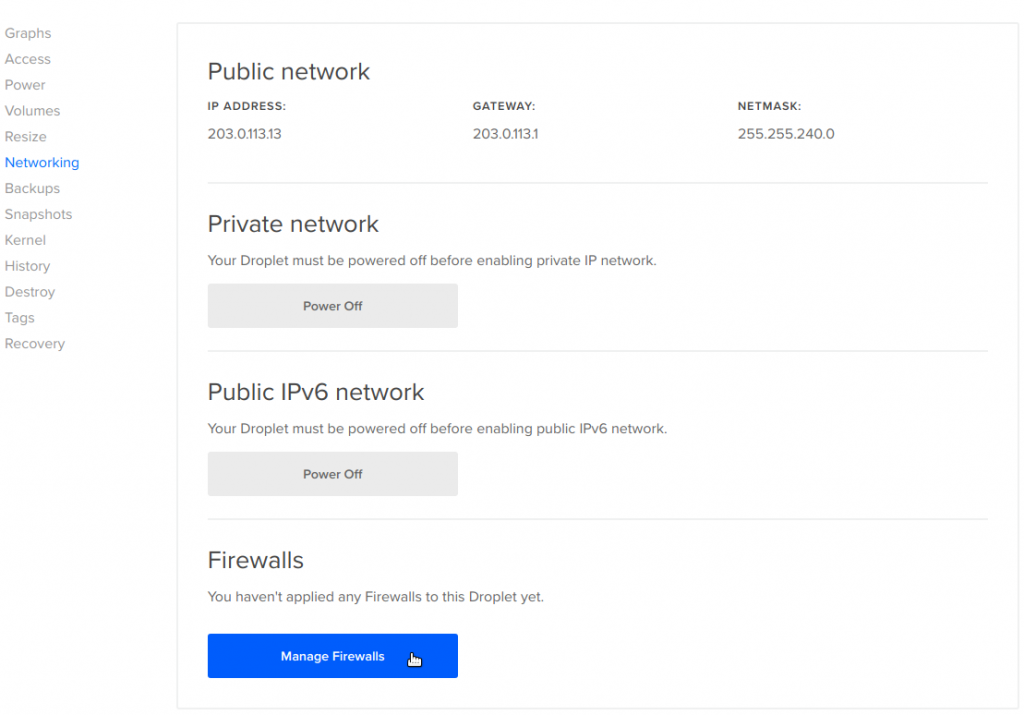 Once we apply at least one firewall to the Droplet, the name will appear below the Firewalls section. Furthermore, the union of the Firewalls' rules will also be displayed.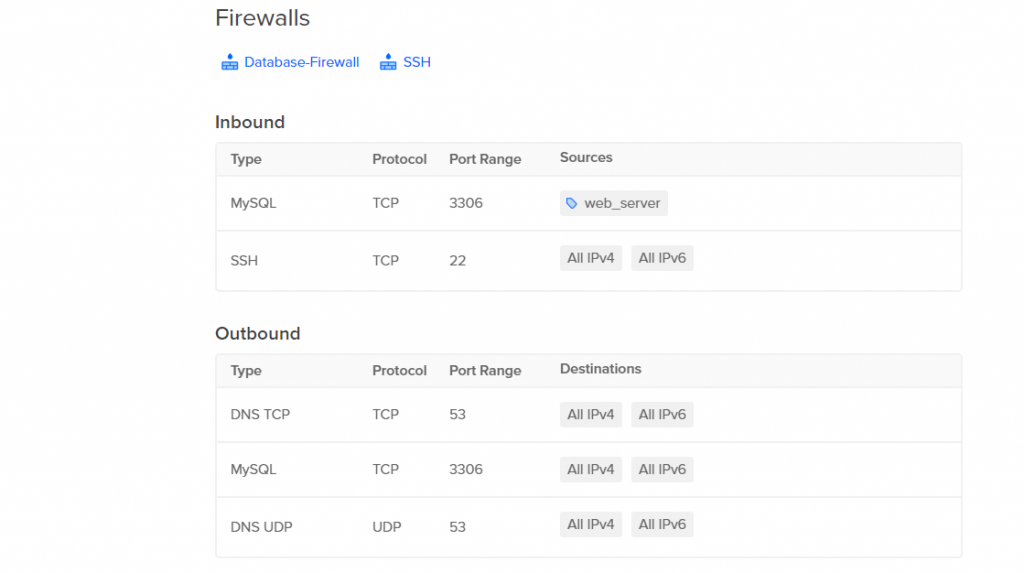 In case two firewalls consist of identical rules, we will be able to see only one in the table.
[Need help with another query? We are available 24/7.]
Conclusion
In brief, we learned how to view firewalls applied to a Droplet under the guidance of the skilled Support Engineers at Bobcares.
PREVENT YOUR SERVER FROM CRASHING!
Never again lose customers to poor server speed! Let us help you.
Our server experts will monitor & maintain your server 24/7 so that it remains lightning fast and secure.